Composed by THOMAS ADES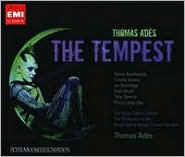 An ambitious Shakespearean opera from the most acclaimed and important British composer since Britten and Birtwistle.
About the Author
Bill Tipper has been Managing Editor of the Barnes & Noble Review since its launch in 2007. His reviews have appeared in the Washington Post Book World and elsewhere.