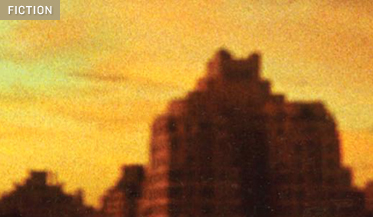 Meg Wolitzer has established herself, intentionally or not, as the fiction laureate of feminist social politics with her past two novels, The Wife, the story of a secret literary collaboration between an award-winning, philandering writer and his brilliant wife, and The Position, which reveals the lasting impact of the sexual revolution on the four children of a pair of cultural provocateurs. Wolitzer's new novel, The Ten-Year Nap, completes a trilogy of sorts, introducing four New York women who?ve opted out of their impressive careers to choose full-time motherhood, and are finding themselves locked into what is now a familiar dilemma: how to be an ambidextrous Superwoman while negotiating a postnatal identity crisis. Lest readers think an F-word novel — by which I mean "feminist" — could only be humorless, unappealing, pass?, or heavily weighed down with an agenda of some kind, they will be pleasantly disappointed by Wolitzer?s droll, urbane wit and her spot-on depictions of women?s lives amid the demanding, competitive, and exhilarating metropolis, as she dispels the media-perpetuated myth of the "post-feminist" era.

The Ten-Year Nap isn?t especially plot-driven, but neither does it lack for absorbing, extremely sympathetic drama. We meet former Trusts-and-Estates lawyer Amy Lamb and her three closest friends, as they consider their lives before and after the birth of their children, and the possibility of returning to work. Amy?s particular psychic crisis is sparked by the sudden death of her neighbor, a thirty-something man who leaves behind a stay-at-home wife and children, and an exorbitant rent at their modest Upper East Side apartment building that is likely beyond their means. This predicament sets Amy?s head spinning: "She thought, self-indulgently, of Leo and herself, and she imagined everything ruined, lost."

It doesn?t help that she grew up the daughter of a second-wave feminist. Amy and her circle are keenly conscious of their wrestling match between an enlightened conscience and the desire to be a domestic caretaker — and, for some, an additional struggle with the financial repercussions of that choice. The group spans the spectrum of New York City?s waning middle-class (though in any other city besides New York, their husbands? respective salaries would qualify them for a higher rung on the economic ladder). Amy?s best friend Jill Hamlin, a onetime academic star, held a position as a film scout; her abortion-activist friend Roberta Sokolov is an artist and worked as a puppeteer; and Karen Yip worked as a statistical analyst. Not surprisingly, only Karen can afford to be a full-time mother in Manhattan; Jill has recently defected to the New Jersey suburb "Holly Hills" to make it work for her.

But the Lamb-Buckners are determined to stick it out in Manhattan, even though her husband, Leo — a lawyer at a mid-level law firm — sees his six-figure salary depleted by their rent and their ten-year-old son?s private school tuition. Not that Amy can bear to know the details: "Once she started looking with any depth at their money, she became anxious and quickly backed away from her own curiosity."

So then how does fellow mom, Penny Ramsey — a museum director, mother of three, and wife of a hedge-fund manager — do it? And for that matter, how did Amy?s mother, the formidable Antonia Lamb, who had a midlife feminist awakening, balance a luminous literary career with raising three girls? (As Amy remembers it her mother emotionally abandoned them at a most critical time: pubescence.) Antonia has set the bar high for her daughter, nagging her to rise to it by recovering her career after the ten-year break that gives the book its title. Wolitzer grants us entry into Amy?s mind, whose interior monologues vividly and poignantly evoke a brain working overtime to mediate her worries about her friends and family, and her insecurity, self-scrutiny, and self-comparisons to her peers, especially working mothers like Penny. Amy gets defensive in the company of Penny, bracing herself for the kind of judgment she?d come to expect from her mother. " was so accomplished and serene. Every part of Penny?s life managed to function in cooperation with every other part." And the idealization doesn't stop there: "Amy knew that Penny Ramsey didn?t wonder about what women like Amy did all day without a job to go to. Maybe the idea of the supposed tension between working and nonworking mothers had been put out in the world just to cause divisiveness."

While Penny is regarded as both a marvel and a source of amusement for Amy?s friends, because she appears as a living embodiment of an impossible and idealized notion of what is expected of them, they all sense there is more to her story. Is it possible that a human being could really juggle a family and a career with such finesse? The whole concept of Penny makes Amy wonder if she is squandering her own time now that her son, Mason, doesn?t require her constant attention.

Wolitzer doesn?t let that question hang in the air too long. Penny and Amy strike up a friendship — well, Penny enslaves an initially willing and awestruck Amy as her confidante — and it doesn?t take too long for the stay-at-home mom to see the many cracks in her veneer, namely her extramarital affair with an English man. But she can?t contain her prurient fascination with the Wonder Woman: Penny unwittingly offers vicarious pleasures (since the Lamb-Buckners have been wrangling with a prolonged bout of bed death), consolation after Amy lost Jill to the suburbs, and a touch of Schadenfreude. Still, her obsessive, codependent friendship with Penny comes at the expense of her other friendships until a joint family vacation sets Amy on a path of disillusionment: She witnesses the full extent of Penny?s solipsism and betrayal of both her arrogant husband, who makes her life possible, and her young lover, who risks everything to be with her. And with that epiphany comes a mixture of grief and relief.

The Ten-Year Nap isn?t as linear as I?ve described; it?s rich with insightful, deeply felt and realized back-stories about Amy, her family, friends (Jill, who believes she has the attachment disorder she initially assumed her adopted Eastern European daughter was suffering; creatively frustrated Rebecca, whose marriage is fraught with artistic jealousy) and, occasionally, those who?ve impacted their respective lives (including my favorite, a fellow mother with anorexia and, amazingly, an entrepreneurial spirit, who at once repels and impresses the women when she announces she?s opening a gym called "SlimJim. . . big, unexploited consumer base of women with 'eating differences.'"). There is not a false chord in these pages: Wolitzer entertains as she enlightens, which is not to say she writes merely issues-driven novels — she has never been one to diverge into moralization or vilification. In fact, I felt as deeply sympathetic toward the husbands, who yearned to connect and be involved with their families while doing their own juggling acts, as I did to the women. And that?s because Wolitzer has a rare understanding and ability to convey the intricacies and idiosyncrasies of relationships — be they romantic, platonic, parental. I admittedly got distracted by a few tangential vignettes, like the short chapter about Nadia Comaneci, Jill?s daughter?s namesake. But Wolitzer proves a master of the storyteller?s art, and the lives of her characters converge to portray, with humor, honesty, and gravitas, the immediacy and flux and demanding nature of motherhood, marriage, and a Manhattan as lived by accomplished, devoted women who often worry no one is listening.