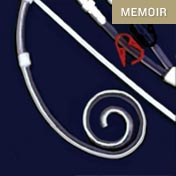 Acclaimed poet Sarah Manguso thought she was suffering from a weeks-long head cold during her junior year at Harvard in 1995, before tingling, numbness, and shortness of breath suggested something more mysterious — and dire. She soon found herself in the intensive care unit of the local hospital, where they administered the first of 50 rounds of aphersis, an excruciating four-hour process of removing and replacing toxic components in the blood. Thus began Manguso?s nine-year battle with a disease so rare it has no name. Its closest approx-
imation is "chronic idio-
phathic demyelinating polyradiculoneuropathy" — in other words, her immune system was decimating her nervous system. With spare, precise prose, gallows humor, and piercing observation, Manguso seizes and artfully organizes shards of memories of paralysis, breathlessness, extreme pain, and terror. She "grew used to being sick and looking forward to recovering" only to become "used to having no prognosis at all, because with a mysterious disease, all things are possible." Manguso masterfully evokes her yearnings to indulge her 20-something appetites (e.g., sex and alcohol) while instead forced to confront mortality — enduring misdiagnoses and interminable hospital stays, encounters with former classmates turned nurses, and the death of a former lover. The Two Kinds of Decay is an indelible meditation on remembering what one longs to forget, by a woman emerging from the exile of illness.