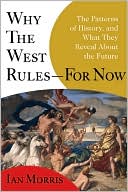 Recommended reading from Foreign Affairs.

For a special issue focused on "The World Ahead," Foreign Affairs–the esteemed journal of global current events and international policy published by the Council on Foreign Relations–invited sixteen experts from the worlds of academia, diplomacy, and journalism to recommend books they consider crucial to humanity's understanding of its immediate future. The resulting reading list, excerpted below, encompasses volumes wide-ranging and specific, strategic and instructional, frightening and encouraging. While the range of their subject matter is broad, together the works compose a compelling portrait of our world at the end of the first decade of the twenty-first century. We're grateful to Foreign Affairs for allowing us to share the following excerpts from this fascinating collection with our readers. Links to full book descriptions and the complete Foreign Affairs entires are provided throughout.
Subscribe to Foreign Affairs on NOOK
---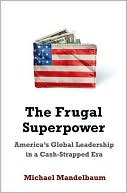 Fouad Ajami, Professor of Middle East Studies at Johns Hopkins University's School of Advanced International Studies and Senior Fellow at the Hoover Institution, recommends The Frugal Superpower: America's Global Leadership in a Cash-Strapped Era by Michael Mandelbaum.
"In a work of great clarity and elegance, Mandelbaum looks into the United States' future and into the growing economic constraints on its power."
More fron Fouad Ajami at Foreign Affairs>
---
Madeleine K. Albright, former U.S. Secretary of State, recommends What's Right With Islam Is What's Right With America: A New Vision for Muslims and the West by Imam Feisal Abdul Rauf.
"Rauf explains, better than any other commentator, why so many Muslims proclaim simultaneously their desire for democracy and their opposition to the United States' international actions. He also provides valuable insights into the nature of Islam, the lessons of history, and the failure of Muslim and Western leaders to live up to their professed beliefs."
More from Madeleine K. Albright at Foreign Affairs>
---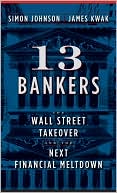 C. Fred Bergsten, Director of the Peterson Institute for International Economics, recommends 13 Bankers: The Wall Street Takeover and the Next Financial Meltdown by Simon Johnson and James Kwak.
"This penetrating analysis of the economic and financial crisis of 2008-9 places the crisis' eruption and evolution and the policy of response to it in the context of U.S. economic history."
More from C. Fred Bergsten at Foreign Affairs>
---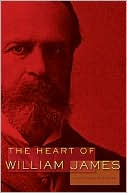 James Fallows, National Correspondent for The Atlantic recommends The Moral Equivalent of War by William James.
"James' century-old essay The Moral Equivalent of War is, even today, the clearest examination of the major American political and cultural challenge of the coming years: how to evoke the wartime virtues of shared commitment and a willingness to accept long-term effort, without actually going to war."
More from James Fallows at Foreign Affairs>
---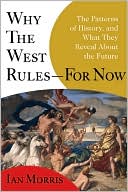 Niall Ferguson, Laurence A. Tisch Professor of History at Harvard University, recommends Why the West Rules – for Now: The Patterns of History, and What They Reveal About the Future by Ian Morris.
"Morris is the world's most talented ancient historian…. Here, he has brilliantly pulled off what few modern academics would dare to attempt: a single-volume history of the world that offers a bold and original answer to the question, Why did the societies that make up 'the West' pull ahead of 'the rest' not once but twice, and most spectacularly in the modern era after around 1500?"
More from Niall Ferguson at Foreign Affairs>
---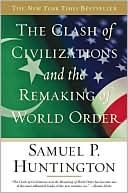 Ayaan Hirsi Ali, Resident Fellow at the American Enterprise Institute, recommends The Clash of Civilizations and the Remaking of World Order by Samuel P. Huntington.
"After the fall of the Soviet Union, political scientists scrambled to make sense of what the new world order would be like after the collapse. The best model was offered by Huntington in The Clash of Civilizations."
More from Ayaan Hirsi Ali at Foreign Affairs>
---
Richard C. Holbrooke, U.S. Special Representative for Afghanistan and Pakistan, recommends A Peace to End All Peace: The Fall of the Ottoman Empire and the Creation of the Modern Middle East by David Fromkin.
"Of the vast array of books on this region, none is more relevant than Fromkin's sweeping epic, A Peace to End All Peace."
More from Richard C. Holbrooke at Foreign Affairs>
---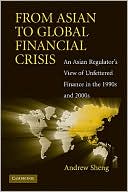 Hu Shuli, Editor in Chief of Caixin Media and Dean of the School of Communication and Design at Sun Yat-sen University, recommends From Asian to Global Financial Crisis by Andrew Sheng.
"Ever since the recent global financial crisis broke out, experts and officials have taken great pains to identify the causes, hoping to avoid similar crises in the future. Now, as the global economy gradually recovers, comes Sheng's clear and complete analysis of the recent crisis and the Asian financial crisis of the 1990s."
More from Hu Shuli at Foreign Affairs>
---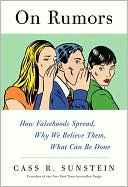 Michael Ignatieff, Leader of the Liberal Party of Canada, recommends On Rumors: How Falsehoods Spread, Why We Believe Them What Can Be Done by Cass R. Sunstein.
"Sunstein's On Rumors raises fundamental questions about the troublingly ambiguous impact of social media on the marketplace of democratic ideas."
More from Michael Ignatieff at Foreign Affairs>
---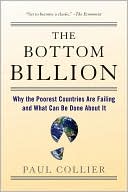 Nicholas Kristof, New York Times Columnist, recommends The Bottom Billion: Why the Poorest Countries are Failing and What Can Be Done About It by Paul Collier.
"The Bottom Billion is one of those short, sparkling books that had so many people in the development field gnashing their teeth, muttering, 'I wish I'd written this!'"
More from Nicholas Kristof at Foreign Affairs>
---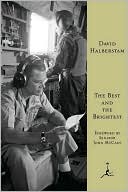 John J. Mearsheimer, Professor of Political Science at the University of Chicago, recommends The Best and the Brightest by David Halberstam.
"First published in 1972 and dealing primarily with Vietnam, Halberstam's brilliant description of the American foreign policy establishment remains highly relevant today."
More from John J. Mearsheimer at Foreign Affairs>
---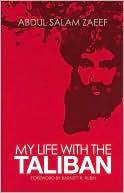 George Packer, Staff Writer for The New Yorker, on My Life with the Taliban by Abdul Salam Zaeef.
"Zaeef–now 'retired' in Kabul and considered to be a moderate and an intermediary to hard-line commanders–betrays the severe narrowness of his and his comrades' world."
More from George Packer at Foreign Affairs>
---
Judith Rodin, President of the Rockefeller Foundation, recommends Thinking in Systems: A Primer by Donella H. Meadows.
"Presented in a clear and accessible manner, the book makes evident that in order to succeed in the world ahead, prediction, control, and siloed analysis must be transformed into a framework in which complexities are embraced, silos broken, and partnerships welcomed."
More from Judith Rodin at Foreign Affairs>
---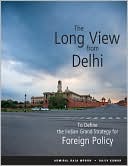 Shashi Tharoor, Member of the Parliament of India, recommends The Long View From Delhi: To Define the Indian Grand Strategy for Foreign Policy by Admiral Raja Menon and Rajiv Kumar.
"Kumar, who heads an economic think tank, and Menon, one of the country's premier security specialists, are cogent in their analyses and trenchant in their opinions. Their work is a major contribution to the intellectual transition from India's traditional focus on safeguarding its sovereignty to a greater desire to take proactive positions in world affairs."
More from Shashi Tharoor at Foreign Affairs>
---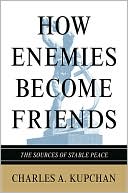 Dmitri Trenin, Deputy Director of the Carnegie Moscow Center, recommends How Enemies Become Friends: The Sources of Stable Peace by Charles A. Kupchan.
"In How Enemies Become Friends, Kupchan discusses how and why peace breaks out. He takes on the notion that stable peace can only be the product of liberal democratic development, an idea he calls unnecessary and unwise, and uses a rigorous theoretical framework and a wealth of historical evidence to elucidate pathways to stable peace."
More from Dmitri Trenin at Foreign Affairs>
---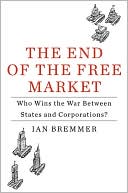 Fareed Zakaria, Editor-at-Large of Time, recommends The End of the Free Market: Who Wins the War Between States and Corporations by Ian Bremmer.
"[The] age-old tussle between the rise of the state and the pervasive influence of the market has taken a new form in modern times, and Bremmer has written an important account of it in his book."