Moments of glory from a century of Octobers.
---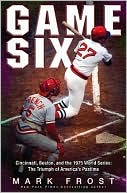 Game Six: Cincinnati, Boston, and the 1975 World Series: The Triumph of America's Pastime
By Mark Frost
Game six of the 1975 World Series between the Reds and the Red Sox: it's been called the greatest baseball game ever played. An extra-innings thriller starring two teams replete with fascinating characters, it featured almost unbelievable on-field heroics. Frost digs into the background but also re-creates the game moment by moment. The result: a compelling trip through the historical, cultural, and personal significance of one amazing night in baseball history.
---

The World Series: An Illustrated Encyclopedia of the Fall Classic
By Josh Leventhal
Every historic matchup in World Series history — through 2008 — gets a revealing, detailed treatment in Leventhal's image-laden book. Stuffed with anecdotes, trivia, and every stat on every player involved with the major league championship, the book doesn't miss any opportunity to showcase the tension, excitement, and exhilaration of baseball in October.
---
By David Halberstam
The opposing dugouts in the 1964 World Series – the lily-white, corporate, overpowering Yankees and the unconventional, fast-moving St. Louis Cardinals (including four very talented black players) – perfectly represented an America undergoing a profound cultural shift. The author of The Best and the Brightest and The Teammates: A Portrait of a Friendship painstakingly chronicles this moment of change in the game and the nation.
---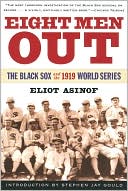 Eight Men Out: The Black Sox and the 1919 World Series
By Eliot Asinof
Gambling and baseball make an infamously potent combination. Eliot Asinof gives the subject a close and compelling study in this chronicle of the gamblers, owners, and players (both crafty and clueless) involved in baseball's most shattering scandal: the throwing of the 1919 World Series by the heavily favored Chicago White Sox.
---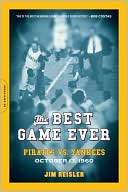 The Best Game Ever: Pirates vs. Yankees: October 13, 1960
By Jim Reisler
Even though you know Pittsburgh's Bill Mazeroski will eventually take this Series from the Yankees with a seventh-game, bottom-of-the-ninth homer, Reisler slowly builds an unshakeable tension, taking the reader through the matchup inning by inning, and providing the compelling backstory of every character involved, from the All Stars on the field to the kids in the stands cutting school.