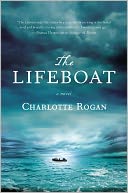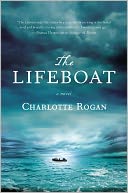 Dear Reader,
The Discover selection committee was deeply impressed by Charlotte Rogan's deceptively slim debut novel, The Lifeboat, and they are not alone:
"The Lifeboat traps the reader in a story that is exciting at the literal levle and brutally moving at the existential; I read it in one go." — Emma Donoghue, author of Room and Summer 2001 Discover pick Slammerkin

"Charlotte Rogan uses as deceptively simple narrative of shipwreck and survival to explore our all-too-human capacity for self-deception." — J. M. Coetzee, Nobel laureate and author of Disgrace

"What a splendid book. . . . I can't imagine any reader who looks at the opening pages wanting to put the book down. . . . It's so refreshing to read a book that is ambitious and not tricksy, where the author seems to be in command of her material and really on top of her game. It's beautifully controlled and totally believable."–Hilary Mantel, author of Wolf Hall and the forthcoming Bring Up the Bodies
Charlotte Rogan's own story is as compelling as her novel, and The New York Times profile is here.
Cheers, Miwa
---

Miwa Messer is the Director of the Barnes & Noble Discover Great New Writers program, which was established in 1990 to highlight works of exceptional literary quality that might otherwise be overlooked in a crowded book marketplace. Titles chosen for the program are handpicked by a select group of our booksellers four times a year. Click here for submission guidelines.