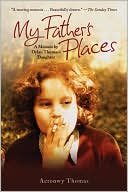 Dylan Thomas's Quite Early One Morning was published on this day in 1954, just a few days before the first anniversary of his death. One of the two dozen stories, sketches, and essays in the collection is "Laugharne," about the Welsh village where Thomas lived off and on in the late 1930s and early '40s, before settling in the Boat House there for his last four years:
Now, some people live in Laugharne because they were born in Laugharne and saw no good reason to move; others migrated here, for a number of curious reasons, from places as distant and improbable as Tonypandy or even England, and have now been absorbed by the natives; some entered the town in the dark and immediately disappeared, and can sometimes be heard, on hushed black nights, making noises in ruined houses, or perhaps it is the white owls breathing close together, like ghosts in bed; others have almost certainly come here to escape the international police, or their wives; and there are those, too, who still do not know, and will never know, why they are here at all: you can see them, any day of the week, slowly, dopily, wandering up and down the streets like Welsh opium-eaters, half-asleep in a heavy bewildered daze. And some, like myself, just came, one day, for the day, and never left; got off the bus, and forgot to get on again.
Except to go to America, "for flattery, idleness and infidelity," complained his wife, Caitlin. She was in Laugharne's Memorial Hall listening on BBC Welsh radio service to her husband read "Laugharne" when she was informed of his final collapse in New York. In My Father's Places, the recently published memoir by Aeronwy Thomas, life at the Laugharne Boat House is described idyllically, though shadows fall there, too. She recalls that her parents left her and her siblings alone every single evening in order to go to the pub, and that even on Christmas Day her father kept to his routine of a few noon-hour pints:
I followed [mother] to the front door to see my father's portly figure swaying down the path. He was accompanied by one of the Williams' brothers, a set of strong shoulders and a lean body, and they were carrying a doll's house. My father was veering towards the cliff. "Look out!" I shouted as the house swayed and the Williams' brother pulled my father back from the brink….
---

Daybook is contributed by Steve King, who teaches in the English Department of Memorial University in St. John's, Newfoundland. His literary daybook began as a radio series syndicated nationally in Canada. He can be found online at todayinliterature.com.