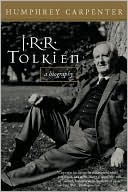 September 2: J.R.R. Tolkien died on this day in 1973, aged eighty-four. Tolkien was a Professor of Anglo-Saxon/English Language and Literature at Oxford for thirty-four years, staying on there for over two decades after his novels had swept him to fame and wealth. There were Tolkien Societies from Iceland to North Borneo by this time, but Tolkien always ran from his popularity, if not from the modern world itself. He never traveled, he refused to own a car—or a washing machine, television, or any sort of electrical convenience—he scorned fancy food and popular fashion, and his disgust with the waste and sprawl of 20th-century living led him to write "Not a penny for Concorde" across his tax check one year.
From his youth Tolkien had preferred ancient legends and the original languages in which they were written. He studied Latin and Greek at school, and then picked up large or small parts of Medieval Welsh, Old English, Gothic, Finnish and Spanish on his own. Contemporaries tell of his prowess in high school debates, where he would find ways to switch into any of his half-dozen languages. Later, when he invented languages of his own, they were so real and coherent that he kept his own diary in them for years—daily entries on the weather, on the price of razor blades, on the loss of friends and traditions and health, all written in hieroglyphics only he could understand.
When his wife died and Oxford offered him rooms, Tolkien gladly returned to the university. His biographers portray his quiet seclusion in his last months as those of Bilbo Baggins at the end of The Hobbit:
He was quite content; and the sound of the kettle on his hearth was ever after more musical than it had been even in the quiet days before the Unexpected Party. His sword he hung over the mantelpiece. His coat of mail was arranged on a stand in the hall…. His magic ring he kept a great secret, for he chiefly used it when unpleasant callers came. He took to writing poetry and visiting the elves; and though many shook their heads and touched their foreheads and said "Poor old Baggins!" and though few believed any of his tales, he remained very happy to the end of his days.
---
Daybook is contributed by Steve King, who teaches in the English Department of Memorial University in St. John's, Newfoundland. His literary daybook began as a radio series syndicated nationally in Canada. He can be found online at todayinliterature.com.