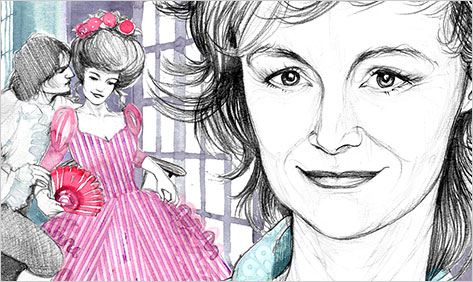 A year or so after Katrina hit New Orleans, a flurry of new romances featured women who could control wind and water (check back with me later about post-Sandy weather workers). As a genre, romance tends to stay close to the bone, reflecting women's deepest hopes and fears. These five novels spring from worst-case scenarios, the fears that we devoutly hope won't happen to us: a child with a progressive illness, a murderous stalker, a childhood lost in a brothel…. These are powerful novels in which the happy ending is hard won — and that, of course, makes them all the more pleasurable for the reader. You'll truly cheer for these characters, and turning the last page is deeply cathartic.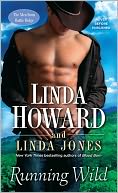 Running Wild, written by Linda Howard and Linda Jones, springs from a plot we've all encountered in the papers at one time or another: after only a couple of dates, Carlin Reed acquires a stalker. Brad Henderson is no garden-variety fanatic: he's a cop with a policeman's expertise but no moral compass. After he kills a friend who had borrowed Carlin's coat, she's terrified to use her name or social security number. So she goes on the run, finding her way to Zeke Decker's ranch. Zeke is a laconic cowboy in a need of a cook, willing to pay in cash for a decent meal for himself and his men. Their romance hits a speed bump when Brad tracks Carlin down, but the suspense element is nicely balanced by her sassy personality. Being the only woman on a ranch full of cowboys is daunting, but Carlin whips them into shape. And when Zeke falls in love — "whoever you are today, whoever you're going to be tomorrow, I love you" — the contrast between the perilous situation that drove Carlin to the ranch and happiness that she found there makes the resolution all the more sweet.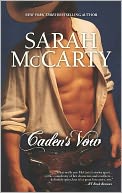 Sarah McCarty's Caden's Vow features another Clint Eastwood doppelganger, albeit one who lived in the Old West. Gunslinger Caden Miller prefers to be a loner — at least, until he finds himself married to a near stranger, Maddie O'Hare. People have written Maddie off as "simple," saying that she's never recovered from years of horrific abuse in a brothel. In reality, Maddie is anything but simple, and when she ends up married to Caden, she fights not just to recover ownership of her body but to be financially independent. Caden's Vow is a wrenching book, but the tale of how Maddie allows herself to rejoin the world, at the same time she embarks on a wildly erotic relationship with her "convenient" husband, is worth every dark moment.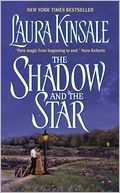 The hero of Laura Kinsale's The Shadow and the Star has a traumatic background not unlike Maddie's. Samuel Gerard spent part of his childhood locked in a brothel, and after being rescued, he has spent his early adulthood building an empire to impress the woman he loves, Lady Catherine. He wants to be worthy of Kai, but his terrible past keeps dragging him "back to the dark," in his words. Finally, he asks an impoverished gentlewoman, Miss Leda Etoile, to help him plan his courtship of Kai. An immediate problem arises: he dreams of marrying Kai in order to protect her innocence, but he dreams of doing something very different with Leda. When Samuel finally succumbs to desire, he thinks he has succumbed to the darkness within. Like Caden's Vow, The Shadow and the Star is a fiercely emotional, complex novel. It's also deeply sweet, pitting Leda's prim beliefs (in the bedroom "it is a well-known fact that gentlemen must be provided with all due encouragement…so as not to hurt their feelings") against Samuel's passion.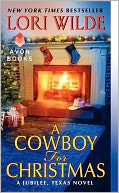 You wouldn't guess it from the playful title, but Lori Wilde's A Cowboy for Christmas takes on a story as deeply moving as any I've described here. Fiercely independent Rafferty Jones finds himself with a responsibility he never anticipated : his half brother has recently died in Afghanistan, naming him the beneficiary in his will — and leaving his wife, Lissette, without means to support herself or her young son. Lissy isn't merely grappling with being a penniless widow with a precarious baking career; she's also just been informed that her two-year-old son is suffering from genetic nonsyndromic autosomal recessive progressive hearing loss. In short, he's going deaf. Lissy's heart beats, Wilde writes, "as if barely stitched together, in halting ragtag jolts." There's no murderer on the loose here, but the threat of poverty in tandem with a child's medical condition create their own heart-pounding terror. Rafferty's calm dependability is just what Lissy needs. He doesn't see deafness as a handicap, and he won't allow her fall into that mistake either. The reader is already in love with him by the time Lissy allows herself to look past her husband's ghost and see the man before her.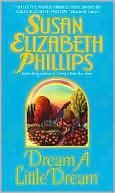 There are no cowboys in Susan Elizabeth Phillips's Dream a Little Dream, but there is a widowed mother in deep financial trouble. Rachel Stone's late husband was a crooked evangelical minister who died without revealing the hiding place for his ill-gotten gains. Three years later, Rachel returns to the town that hates her, determined to find that money. The novel opens after she gives her young son their last orange — and faints on the grounds of the Pride of Carolina drive-in. The drive-in's owner, Gabe Bonner, is grieving for the death of his own young son and wife; the very sight of Rachel and her boy arouses his darkest memories. He can't bear to be around either of them. But he has a strong ethical sense, and when the town collectively turns its back on Rachel, Gabe steps in. Dream a Little Dream is one of Susan Elizabeth Phillips's very best novels: capable of making the reader cry reading one page and laugh hysterically on reading the next. Rachel faces humiliation and cruelty with remarkable bravery and guts, yielding a book that's not only fun to read but downright inspiring.
---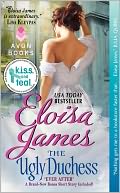 Eloisa James's latest novel is The Ugly Duchess.
You can check out Eloisa's past columns in the Archives, and if you'd like to get her reactions to romances as she reads them, follow her on Facebook or Twitter.
For sneak peeks at all of Eloisa's romances, please visit her web site at www.eloisajames.com.