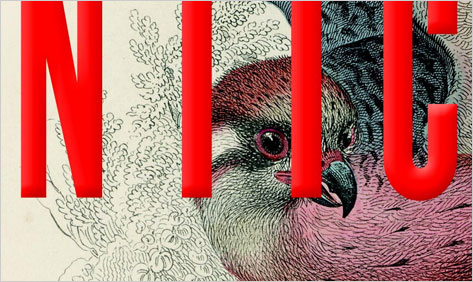 When you describe the subject of Union Atlantic, people give an involuntary shudder. Haven't we read enough about the financial crisis in the news pages and the blood-red columns of our 401(k) statements? Nonetheless, Adam Haslett has written a brilliant — yes, brilliant — novel set among the economic wreckage that defines our youthful century. He's done for the crash what Claire Messud did for 9/11 in her 2006 novel The Emperor's Children, only he's done it better — atomizing and occasionally satirizing a varied cast of characters touched by national events, with the penetrating intelligence and sympathy that made his literary debut so memorable.
Haslett came to notice amid much-deserved fanfare in 2002 with the publication of You Are Not a Stranger Here, a short story collection that dissected characters whose mental illness or trauma forced them and those they loved into tight corners of cognizance. It was a finalist for the Pulitzer Prize and the National Book Award. In the years since, he's been largely silent — and hard at work.
He opens his novel in the Persian Gulf during the Iran-Iraq war. In 1988, the U.S.S. Vincennes shot down an Iranian passenger plane. In Union Atlantic, a young man named Doug Fanning is in the warship's control room watching the blips on the screen. This real-life episode has often been cited to rue the reign of machines; an automated tracking system misidentified the plane as a fighter jet. But in Haslett's re-creation, we see the humans with their fingers poised over the buttons, their petty ambitions and niggling insecurities snowballing to result in the deaths of 300 people. The catastrophe haunts Doug throughout the years — how much is difficult for even him to gauge — and sets the tone for a book in which grand and seemingly implacable events have very human causes.
Doug, reminiscent of the mysterious self-made ad man Don Draper in the TV series Mad Men, deserted his alcoholic single mother and a life of penury to join the Navy, then eventually took a job at Union Atlantic, a regional bank with aspirations for a wider reach. There, as head of foreign operations as well as the Pentagon-esque sounding "Department of Special Plans," he helps midwife Union Atlantic into its incarnation as "a global player." His military experience has hardened his natural impatience with people who, in his estimation, fail to grapple with the realities, and his hard-eyed ambition suits the CEO's more-more-more vision.
Doug meets his match in an unlikely person. Retired history teacher Charlotte Graves is gradually opening a mental distance with the rest of the world, yet can still see some things clear as day. One of those things is the immense McMansion that Doug, with his banking wealth, has erected in her little Massachusetts town on property that once belonged to her family. She is determined to reclaim it. Though this conflict is the fulcrum upon which a host of subplots and characters balance, Charlotte and Doug share scarcely any face time. Their hostility is mediated through human proxies and legal processes, a grand metaphor for so much of American life.
Charlotte's vendetta against Doug at first simply distracts him from the serious business of Union Atlantic, where a free-wheeling trader in Hong Kong is making money hand over fist for the bank, under an arrangement that "wasn't illegal, strictly speaking, but the lawyers and auditors knew enough to keep the details in the footnotes." Meanwhile, Charlotte's brother, Henry, who happens to be the president of the Federal Reserve Bank of New York, is spending his time stilling the first seismic tremors of the financial landslide, even as he attempts to monitor his sister's increasingly erratic behavior. Into this human swirl is stirred Nate, an unmoored high school boy who, along with his friends, embody the aimless anxiety of suburban familial dysfunction. Nate's loyalties are torn between Doug, whom he finds sexually mesmerizing, and Charlotte, whose tutoring sessions devolve into prolix anti-capitalist rants that he finds endearing. Something's gotta give.
Union Atlantic is all muscle and discipline. It has none of the unpruned indulgence that burdens many social novels, whose authors' trenchant observations and editorials gum up the narrative works. The trouble with all that wit, usually, is that it numbs the pain, but Union Atlantic's nerves are exposed on every page. While Doug never fully disgorges his demons to us, both Charlotte's disintegration and Nate's painful passage to manhood are marvels of sympathetic characterization. In one of his stories in You Are Not a Stranger Here, Haslett remarks of a young doctor, "he felt like a sponge, absorbing the pain of the people he listened to." It's hard not to see Haslett himself in that description.
Which isn't to say that he doesn't find — and leave — his wicked mark, as when Doug's eyes fall on the species of groomed man-boy, "dressed in expensively faded jeans and a sweater pre-patched at the elbows," that populates comfortably hip hangouts.
He was leafing through a magazine, the white wires of his earphones trailing down into his pocket, a laptop open beside him. [Doug] saw these people everywhere now, these aging children who had done nothing, borne no responsibility, who in their bootless, liberal refinement would judge him and all he'd done as the enemy of the good and the just, their high-minded opinions just decoration for a different pattern of consumption: the past marketed as the future to comfort the lost. And who financed it? Who loaned them the money for these lives they couldn't quite afford with their credit cards and their student loans? Who else but the banks? And what was he reading? GQ or Men's Health? Some article telling him how to shave his nuts or pluck his eyebrows or sculpt his tender gut?
Union Atlantic ends where it started: on an uncertain foreign shore. Its ferocious force has dissipated a bit by the time it reaches landfall, but in a manner that feels inevitable. Haslett's novel is in its own way a landmark of this young century.
Sarah L. Courteau is literary editor of The Wilson Quarterly.