This week, we have the pleasure of hearing from five fan favorites in the field of Romance fiction, as they offer their selections for recommended reading. Their picks are certain to spark conversation, and maybe even a few new tricks in one's love life.
Juliana Stone: New Life by Bonnie Dee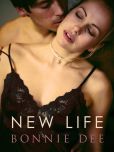 "If you are hankering for something a little different, I'd suggest this wonderful contemporary romance by Bonnie Dee. The hero is very different, and brings to mind the hero in Jennifer Ashley's historical, The Madness of Lord Ian Mackenzie, who suffered from Asperger Syndrome. In New Life, our hero suffers from the effects of a brain injury. He speaks haltingly, limps, and works as a janitor. The heroine is an up and coming lawyer. The two meet, opposites attract, and the realism in which their romance is told, sucked me in and I couldn't put it down! A smart, real and different kind of love story! You might also want to try another one of Bonnie's outside-the-box stories, Bone Deep."
Laurie London: Painted Faces by L.H. Cosway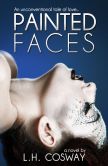 "I was literally blown away when I read Painted Faces by L.H. Cosway. After reading the description of this unconventional romance, you may think, "No way. This could never work." But trust me when I tell you it totally does. It's beautifully written, heart-wrenchingly emotional and surprisingly funny. I hope you'll give it a try. If you enjoy Painted Faces, you might try L.H. Cosway's novella, Crimson, from her Ultimate Power series."
Bella Love: Red Stone Security by Katie Reus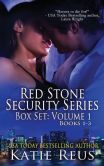 "Katie Reus rocks the romance and the suspense in her boxed set, The Red Stone Security Series, Vol. 1, containing three of Reus's bestselling romantic suspenses. Three sexy brothers, three stories of passion and suspense that will make your beach reads even hotter this summer. While you're at it, you might want to check out another one of Katie's romantic suspense thrillers, Killer Secrets."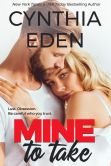 Elisabeth Naughton: Mine To Take, by Cynthia Eden
When does protection cross the line to obsession? Mine to Take is a deliciously dark and sexy tale about the lengths a person will go to protect the one they can't live without. An alpha male, a strong heroine, combustible chemistry from page one and a mystery that will leave you guessing until the very end make Mine to Take a must read this summer. And if you like paranormal romance, you might try Cynthia's Bound in Death.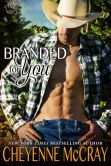 Erin Kellison: Branded For You by Cheyenne McCray
Branded For You by bestselling author Cheyenne McCray is a western romance that leads with heart and follows with steamy sizzle. Recently divorced Megan Wilder is rebuilding her life in Prescott, Arizona, when she meets sexy rancher Ryan McBride, well-liked by just about everyone in town…except her parents. Megan and Ryan are on the brink of a hot happily-ever-after when disaster rocks Megan's family, and it looks like Ryan is the cause. The troubles in the story are real and relatable, the attraction and heat crackle like the campfire preceding one of their hottest scenes. After you finish this one, check out the most recent release in this hot series, Playing With You.
And while you're at it, check out these great books from our contributors:

Spin by Bella Love
Bound by Elisabeth Naughton
Hotter on the Edge 2 by Erin Kellison
Conceal by Juliana Stone
Assassin's Touch by Laurie London