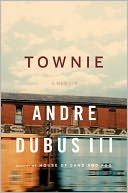 Dear Readers,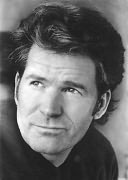 This past weekend, I moderated a panel featuring Discover Great New Writers alumni Andre Dubus III, Wendy McClure and Alicia Oltuski.
(Dubus's novel The House of Sand and Fog was a Discover Great New Writers selection in 1999 — before going on to be a finalist for the National Book Award and an Oprah book club pick — but we focused on his most recent book, the memoir Townie, which will be available in paperback on 2/6/12. )
Three memoirs about very different topics, but with elements in common: Great writing, incredible characters, and a tremendous sense of place, one that goes beyond physical setting.
So here are the books these Discover alumni raved about from the stage when I asked them, "Who have you discovered lately?"
Dubus: Open City by Teju Cole, recently named a finalist for the 2011 NBCC Award for fiction.
McClure: Maine by J. Courtney Sullivan
Oltuski: The Adults by Allison Espach, a Discover selection in 2011, and The Emperor of All Maladies by Siddhartha Mukherjee, a finalist for the 2010 Discover Great New Writers Award.
[Jennifer Haigh, author of Faith and Mrs. Kimble, among others); Allison Groff , author of Arcadia and The Monsters of Templeton; and Erin Duffy, author of Bond Girl, were on another panel at the same event earlier in the day, and were awfully good company over the weekend.]
Cheers, Miwa
---

Miwa Messer is the Director of the Barnes & Noble Discover Great New Writers program, which was established in 1990 to highlight works of exceptional literary quality that might otherwise be overlooked in a crowded book marketplace. Titles chosen for the program are handpicked by a select group of our booksellers four times a year. Click here for submission guidelines.