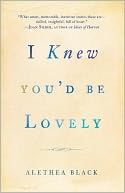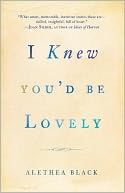 Dear Reader,
Alethea Black's sublime, tinged-with-melancholy story collection, I Knew You'd Be Lovely, is one of my favorites from last year — and definitely one of my desert island must-haves. In these deft, emotionally resonant stories filled with intriguing characters standing at the crossroads of now and next, love begins, ends, morphs, or grows in ways that are at once familiar and unforgettable. (And don't miss the terrific "Author's Note" at the end.)
We recently asked Alethea to tell us about three books she frequently recommends, and this is what she told us: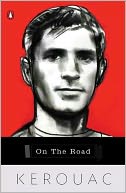 If future generations somehow determined that books possess actual transferable energy and devised a way to measure it, On the Road's numbers would be off the charts. I've never encountered a book that more powerfully affirmed the innate human suspicion that there must be more to life than the dog-along doldrums of everyday existence. On the surface, it's an amusing travelogue of a pair of hitchhiking alcoholics. But though their search may appear reckless and hedonistic, it doesn't take long to realize that what's actually being sought isn't wine "spodiodi" (two shots of port and one shot of whisky), but the very essence of human existence — what some might call transcendence, enlightenment, or truth. The language is earthy and utterly fresh; few books seem as possessed of their own eloquence or as sui generis. For a long time, I was reluctant to read Road, fearing that Kerouac's "spontaneous" method of writing was secret code for "shapeless and sloppy." But this well-built book evinces both the abandon of the unconscious and the structure of art. Another strength is the voice. Sal Paradise may be the prototypical example of a narrator so rife with mischievous charm and expansive compassion that although you find yourself on a road with dubious destinations, the company's so good, you don't mind. Be prepared: The fire within these pages is contagious. There's a reason Kerouac left a generation asking: "Were not our hearts burning within us as we read?"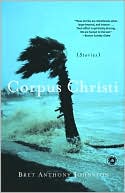 Short stories were my first literary love, and Bret Anthony Johnston's Corpus Christi reminds me why. These ten interlocking tales, set around Corpus Christi, Texas, are subtle, ingenious, and deeply moving. There's an electricity that moves through them like the charge in the air before a storm; the book gathers momentum as it goes, and the cumulative effect is overpowering. I literally wept my way through the final story, about a son's experience of his mother's death and a possible reunion with his first true love — the kind of grateful weeping that's equal parts sorrow and joy and appreciation. But each of these stories has a moment that breaks you open; it's just that some are sneakier about it. I might also have wept with envy and quit writing altogether, some of Johnston's sentences are so bloody perfect. But instead I decided to steep myself in their humor and grace and precision, and quietly wait for his next collection.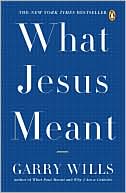 A friend of mine who's a priest once told me that Jesus is as known for things he didn't stand for as he is for things he did — a statement I invariably recall whenever religion gets public airtime. But as disheartening as it is to hear Jesus quoted by someone with hatred in his voice, it feels equally miraculous when someone gets him right. For me, that someone is Garry Wills. Genuine spiritual authority is instantly, palpably recognizable, and Wills's short book What Jesus Meant is jam-packed with it. The test of a good life, he asserts, is neither legalistic nor political. "Love is the test," he says. "Did you treat everyone, high and low, as if dealing with Jesus himself, with his own inclusive and gratuitous love, the revelation of the Father's love, whose sunshine is shed on all?" Wills is an exceptionally fine writer in addition to being an exceptionally fine thinker, and his book is simple and shocking. To have found a volume that speaks with such fierce gentleness on a subject for so many centuries misunderstood was not only a revelation, it atones for every wacko pseudo-Christian I've ever encountered.
(And while Alethea quietly waits for Bret Anthony Johnson's next story collection, well, those of us who've read her stories are not-as-patiently waiting on her next book, which we hear is a novel…)
Cheers, Miwa
---

Miwa Messer is the Director of the Barnes & Noble Discover Great New Writers program, which was established in 1990 to highlight works of exceptional literary quality that might otherwise be overlooked in a crowded book marketplace. Titles chosen for the program are handpicked by a select group of our booksellers four times a year. Click here for submission guidelines.