Dear Reader,
Part exploration of Middle Eastern food and culture, part meditation on reporting from (and surviving in) war zones, and part memoir of a marriage, Annia Ciezadlo's fiercely intelligent, beautifully written narrative is full of stand-out passages, and this one caught my eye:
"Books were his key to America," Annia writes of a man she knew in Baghdad, "The dream world that kept him going through the long, lonely years in the army….In Baghdad, you read whatever you could find. I scored an old paperback of Moby-Dick in Mutanabbi Street, and John Dos Passos's entire USA trilogy in one volume. But I was equally excited to find a flaking old copy of Budd Schulberg's boxing novel, The Harder They Fall, with a pulpy cover that growled, 'Rough and Tough, Smelling of Blood and Lust.' That was America too, and we all need to escape sometimes."
We asked Annia to tell us about 3 books she frequently recommends, and this is what she said: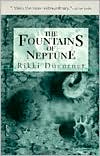 The Fountains of Neptune by Rikki Ducornet
Rikki Ducornet's novels read like uncensored fairy tales, dizzy with love, lust, sex, death, tenderness and violence. This one tells the story of Nicolas, a nine-year-old boy growing up as an orphan in a small seaside town in France. In playful, surrealistic language, awash with nautical puns and salty sailor's tales, Ducornet shows the power of stories to both destroy us and put us back together again.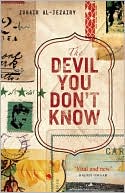 The Devil You Don't Know: Going Back to Iraq by Zuhair al-Jezairy
If you can read only one book about Baghdad, please let this be it. Jezairy's perceptive, profound, and beautifully written memoir is a love letter to the long-lost Baghdad he once knew, of riverside cafés and wide-ranging intellectual discussions; the repressive Baghdad he had to flee, when his dissident journalism earned the wrath of Saddam Hussein's Baath regime; and the war-torn Baghdad he returned to, after 25 years of exile, in 2003.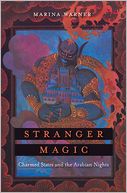 Stranger Magic: Charmed States and the Arabian Nights by Marina Warner
Marina Warner describes herself as a "mythographer," which usually means a compiler or a scholar of myths. But I think of her as a geographer or a mapper of myths, a kind of literary adventurer who sails into unknown waters and brings back intricately detailed maps of wonders. Her newest book explores the world of Shahrazad, the storyteller heroine of the Thousand and One Nights, her enduring influence on Western culture, and the magical, shape-shifting nature of the stories themselves.
Cheers, Miwa
---

Miwa Messer is the Director of the Barnes & Noble Discover Great New Writers program, which was established in 1990 to highlight works of exceptional literary quality that might otherwise be overlooked in a crowded book marketplace. Titles chosen for the program are handpicked by a select group of our booksellers four times a year. Click here for submission guidelines.