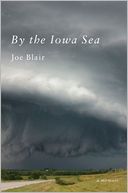 Dear Reader,

A faltering marriage, four children (one severely autistic), a job as a piperfitter, a mortgage: all markers of one man's life – none of which he expected when he was young. In vivid, muscular prose, Joe Blair owns up to his mislaid plans and ill-considered choices in his memoir, By the Iowa Sea, A Spring 2012 Discover selection.
We asked Joe to tell us about three books he frequently recommends, and this is what he told us: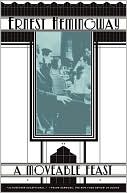 "I first read Hemingway's A Moveable Feast when I was a freshman in high school. At the time, I thought I wanted to be a writer but when I tried to write, I found out (#1) that it was hard and (#2) it wasn't much fun. Undaunted, I sat down at my mother's typewriter and typed a few pages from A Moveable Feast because I wanted to know what it felt like to write great prose. It felt, as you might imagine, a lot like typing. Since those days, I've re-read the book several times (most recently in the new restored edition). I realize that you have probably already read it and that my humble suggestion is probably redundant. But, just to be redundant, I suggest you read it again. Each sentence is elevated by Hemingway's acute awareness of his mortality. It is a dark and, therefore, luminous work."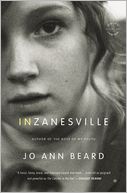 "I met Jo Ann Beard about twenty years ago. We were in the same memoir writing workshop. It was my very first graduate-level class at the prestigious University of Iowa writing program and I was intimidated by the other students, all of whom seemed much better than I was in every way. Jo Ann intimidated me more than the rest because she was sarcastic and brooding and the best writer among us. Her words exploded from the page like . . . something cool-sounding and non-cliché that explodes. A couple years ago, she sent me a manuscript of her most recent book, narrated by a fourteen-year-old girl in the midst of that magic-trick-gone-wrong of adolescence. I was thunderstruck by this book and I'm not too intimidated to recommend it: In Zanesville by Jo Ann Beard."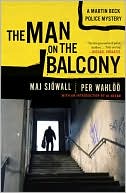 "When I was in Italy for the first time, just a few weeks ago, I left a mediocre detective novel on the book exchange table at the hotel and picked up what I figured to be another mediocre detective novel. I like mediocre detective novels. They don't require much thought and I pass my time quite enjoyably with them. The book I picked up was written by the Swedish wife-and-husband team of Maj Sjowall and Per Wahloo. A few pages in, I was disappointed because the quality of work was so far superior to the mediocre detective novel I had reading previously and I was forced to think more than I wanted to. But now, after my brain has adjusted itself to the higher purposes of the Martin Beck series, I find myself addicted to Sjowall and Wahloo. The book first of the series I read and, and, therefore, the book I will recommend, is The Man on the Balcony. It was published in 1967 but time hasn't touched it. It's cool and lean and reasonable. Nothing flashy. No big heroes. Very well written and a joy to read. "
Cheers, Miwa
---

Miwa Messer is the Director of the Barnes & Noble Discover Great New Writers program, which was established in 1990 to highlight works of exceptional literary quality that might otherwise be overlooked in a crowded book marketplace. Titles chosen for the program are handpicked by a select group of our booksellers four times a year. Click here for submission guidelines.