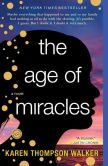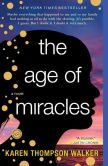 Dear Reader,
The 2012 Discover Awards were presented last week at a private event in NYC; we've asked our finalists and winners to riff on the books they frequently recommend, and we're running their responses on the Discover blog.
Karen Thompson Walker's astonishing debut opens as the earth's rotation is slowing, throwing everyone and everything off-kilter. Playing off this unique premise (and its melancholy atmosphere) is a terrific adolescent narrator whose voice is both immediately familiar and unforgettable. In his presentation of second place, fiction in the 2012 Discover Awards, Alan Cheuse, called The Age of Miracles a "dreamy beautifully narrated hybrid, born of the tradition of humane science fiction and the young adult genre," and added that Julia, the narrator, is "so convincing [he] could hardly face the end of the book."
We asked Karen to tell us about three books she frequently recommends, and the titles she chose run the gamut from a "wise and intimate" memoir about female friendship, a melancholic novel translated from the Chinese, and a "foolproof" recommendation: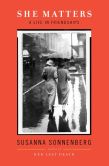 She Matters: A Life in Friendships by Susanna Sonnenberg
I was dazzled by this wise and intimate memoir about female friendship. Sonnenberg writes incredible sentences: precise, musical, surprising and insightful. I savored every word, and when I reached the end, I felt a strong impulse to immediately read it again. Sonnenberg's engrossing stories of the highs and lows of her various friendships with women, made me feel newly grateful for all the crucial and complex women in my own life. I think everyone should read this book.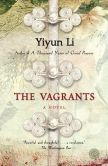 The Vagrants: A Novel by Yiyun Li
Through the careful charting of the daily lives of the people in a 1970s Chinese city, Li shows how large scale historical forces can profoundly—and devastatingly—alter the lives of ordinary people. Li's writing is suffused with a lovely melancholy, which I find mesmerizing.
In the Heart of the Sea: The Tragedy of the Whaleship Essex by Nathaniel Philbrick
I recommend this one often, and I consider it foolproof. This true story of a group of whalers, stranded in a remote section of the Pacific Ocean in 1821, elegantly blends a riveting narrative with a wealth of fascinating historical detail. In the year since I read it for the first time, I've convinced my husband, four friends and both of my parents to read it. Every one of them has loved it, and I think that sort of unanimity is incredibly rare among readers.
Cheers, Miwa
---

Miwa Messer is the Director of the Barnes & Noble Discover Great New Writers program, which was established in 1990 to highlight works of exceptional literary quality that might otherwise be overlooked in a crowded book marketplace. Titles chosen for the program are handpicked by a select group of our booksellers four times a year. Click here for submission guidelines.