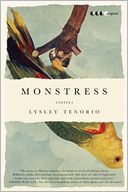 Dear Reader,
I love short stories because I believe brevity + precise imagery = powerful writing.
Discover selections The Lone Ranger and Tonto Fistfight in Heaven by Sherman Alexie, The Interpreter of Maladies by Jhumpa Lahiri, Drown by Junot Diaz, and Volt by Alan Heathcock are all must-have, desert-island reading for me, and now I'm adding Lysley (pronounced Leslie) Tenorio's Monstress — adventurous, poised-between-tragic-and-comic, short stories of outsiders looking to connect with the world — to that list.
I met Lysley last week in Brooklyn, and after I asked him what he's teaching next (Justin Torres's We the Animals, a Fall 2011 Discover selection), I asked him to riff on the three titles he frequently recommends, as well as his partner's new poetry collection, and this is what he said:
by Allan Gurganus
Written over a span of twenty years, Allan Gurganus' stories in White People read, collectively, like an ethnography of a culture that still idolizes its WWII heroes and debutantes, and values propriety above all else, even when everyone in town knows the jig is up. These characters put on brave faces as they grapple with their own personal dramas: a war veteran struggles to understand his "creative" and "sensitive" son (who grows up to be a gay New Yorker), an elderly woman recounts a disastrous trip abroad, and in the novella "Blessed Assurance", a man looks back on a time when he had to collect insurance premiums from poor black communities. This is a generous collection of stories narrated by a range of first person narrators that leaves me, as a writer, awestruck. How does Gurganus create such individualized and fully human characters, with such unique voices? He's a master ventriloquist, no doubt about it. But maybe this is the valor of spending two decades on a group of stories — great as his novels are, White People is a masterwork, too.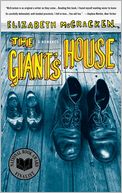 The Giant's House by Elizabeth McCracken
This novel has one of the best first lines I've ever read: "I do not love mankind." And what follows is the story of lonely small town librarian named Peggy and her favorite patron, James, who suffers from gigantism. A little snarky, quietly impatient with much of the human race, Peggy finds herself drawn to the contradiction that is James: an earnest, curious boy trapped in a man's towering — and slowly weakening — body. As the years progress, they develop a bond that provides refuge from an occasionally cruel world: where people see James as either wonder or freak, Peggy sees him as one of the most humane men she's ever known. In turn, James, inside his specially made "giant's house," shows her a world made wondrous by the simple fact that there is someone who needs, respects, and loves her and all that she has to offer, which goes far beyond the loaning of books. This is a book that punches me in the heart each time I read it, and I'm endlessly impressed by how McCracken can take the conventions of a love story and write a novel so unconventionally — and achingly — beautiful.
[The Giant's House won the 1996 Discover Award for fiction. — Ed.]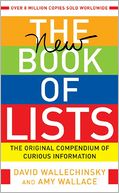 The New Book of Lists: The Original Compendium of Curious Information
by David Wallechinsky and Amy Wallace
You won't need cable TV or Netflix if you have this book around; it's one of the most entertaining I've ever owned. For anyone who enjoys accumulating random facts, you can read lists of "17 Untranslatable Words", "Preserved Sex Organs of 5 Famous Men", and "18 Secret Armies of the CIA"; I myself was drawn in by "10 Really Unusual Medical Conditions" (hula hoop intestine! carrot addiction! Mary Hart epilepsy!). But I never expected how useful this book would be for generating story ideas for my creative writing students. "29 Strange Deaths," for example, provides possible climactic moments when I assign writing exercises on plot (#12: Killed by Jazz, #15: Strangled by a Garden Hose). And I'd even go as far to say that The New Book of Lists is occasionally moving: I dare you to read "The Day of Extinction for 8 Birds", and not wonder about the final days of the world's last Dusky Seaside Sparrow, who spent them alone, blind in one eye, on display at Disney World. That's a story right there.
Paradise, Indiana by Bruce Snider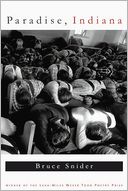 If you read poetry (and even if you don't), this is a book you won't forget. I'm particularly struck by what these poems reveal about the landscape of rural America which, admittedly, isn't always the geography I'm drawn to in terms of what I read. But here's where Snider's poems take us: a young cross-dressing performer spends his last days at home in "The Drag Queen Dies in New Castle" ("…you made / a bed your throne, your / brothers carrying you / from room to room…"), a young boy accidentally lights himself on fire in "The Smoke", and an unnamed speaker walks among the ruins of an abandoned bar in "Closing the Gay Bar Outside Gas City". In sharp and lyrical language, these poems reveal lives and experiences we don't tend to associate with some of our country's grittier terrain, and what results is a portrait of loss, memory, and the seeming impossibility of home.
Cheers, Miwa
---

Miwa Messer is the Director of the Barnes & Noble Discover Great New Writers program, which was established in 1990 to highlight works of exceptional literary quality that might otherwise be overlooked in a crowded book marketplace. Titles chosen for the program are handpicked by a select group of our booksellers four times a year. Click here for submission guidelines.