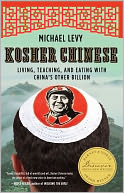 Dear Reader,
The Discover selection committee loved Michael Levy's irreverent, often poignant memoir, the story of a New York schoolteacher (and kosher vegetarian) posted to rural China with the Peace Corps and thrown head-first into the complexities and contradictions of a China that Westerners don't often see reflected in the news media.
Levy's recollections of teaching American literature to Chinese graduate students — and an encounter with The Guardian of the Xerox Machine (who quotes the opening lines of Lolita) — are particularly enlightening:
"The essays [I graded] ranged in style, coherence, and focus, but one theme ran throughout: freedom, my students agreed, is available internally, or not at all. The students expressed a nuanced sensitivity to the 'Lost Generation' that presaged postmodernism. Hemingway and his contemporaries of the 1920s were, like many young people in twenty-first-century China, living in a world that seemed unmoored from traditional values. Lu Xing, a twenty-eight-year-old man from a village about a twenty-hour bus ride away from Guiyang — deep in the countryside — wrote, 'The only values in China today are money and power. I have no desire for these things. I am so lost, just like Ernest and Eliot.' By 'Ernest,' Liu Xing meant Hemingway; 'Eliot' was T.S."
We asked Michael to tell us about about three books he frequently recommends, and this is what he said: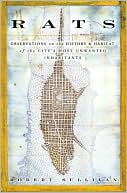 "Robert Sullivan's Rats is a brilliant, rodent's-eye-view of New York City. Sullivan spent a year hanging out in a rat-infested alley near Ground Zero and focused his literary-scholarly OCD on a topic most people know nothing about. There are rats all around us! Creepy and fun."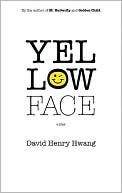 "Yellow Face, by David Henry Hwang, reminds us that you don't have to go to China to feel foreign, to feel out of place, or to be confused about identity. The play is a mock-documentary exploring Asian identity as well as race in general in America. What is it to be American? What is it to be Asian-American? The play is hilarious, while also adroitly probing these sensitive issues. There are many memoirs about Americans struggling to make sense of Asia, but far too few narratives (in any form) about being Asian in America. Of the few I've found, this is the best."
"
A Wild Sheep Chasewas Haruki Murakami's first full-length novel, and it might be his best. All of his literary obsessions are introduced, from the slipperiness of identity to the power of jazz, beer, and apathy. The novel is surreal, hard-boiled, and romantic all at once."
(Chosen for the Discover Great New Writers program in 1990, A Wild Sheep Chase was one of our earliest selections.)
Cheers, Miwa
---

Miwa Messer is the Director of the Barnes & Noble Discover Great New Writers program, which was established in 1990 to highlight works of exceptional literary quality that might otherwise be overlooked in a crowded book marketplace. Titles chosen for the program are handpicked by a select group of our booksellers four times a year. Click here for submission guidelines.