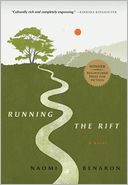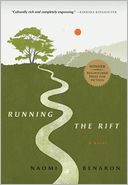 Dear Reader,
The Discover selection committee was captivated by Naomi Benaron's hard-charging but ultimately uplifting debut novel, Running the Rift. Set in Rwanda just as rising ethnic tensions begin to consume the country, this tautly-woven work of fiction covers a decade in the life of a Tutsi boy who dreams of running in the Olympics — a beacon of hope in the face of horror.
"This is truly fearless writing: ambitious, beautiful, unapologetically passionate," says Barbara Kingsolver, Discover alum (Animal Dreams, 1990) and founder of the Bellwether Prize for Fiction, which she created "to promote fiction that addresses issues of social justice and the impact of culture and politics on human relationships." More about the prize, now the PEN/Bellwether Prize for Socially Conscious Fiction administered by the PEN American Center, can be found here. The prize includes a publication contract with the outstanding folks at Algonquin Books of Chapel Hill, who also publish Discover alums Julia Alvarez, Robert Goolrick, Jill McCorkle, and Carrie Brown, among others, including the late Lewis Nordan.
We asked Naomi to tell us about three books she frequently recommends, and this is what she told us (adding a poetry collection for good measure):
Usually, I can put down any book when it gets to be about 11:00 PM and I need to get my rest. Not so with The Orphan Master's Son by Adam Johnson. Despite being utterly sleep deprived from a trip to the UK (I read most of the novel on the plane), I stayed up until 2:00 AM because I could not put this book down. Set in modern day North Korea, it is part 1984, part Casablanca, and all Johnson's sharp-edged prose and spellbinding plot. Perhaps the most frightening aspect of this book is that despite the feel of a dystopian novel, the work describes the real world of North Korea. Reading it, I could barely move because of the weight of this world. It is a brutal look at this secretive country, told through the eyes of Pak Jun Do (that this sounds like John Doe is no coincidence), a young man coming of age in the days of Kim Jong-Il's reign. But for all the horror laid bare within these pages — gulags, torture, kidnappings and mass starvation — it is also a riveting love story with tenderly rendered characters you can't help but cheer for. This novel is not for the faint of heart — it will take your breath and make your heart race — but it is worth every ounce of effort.

More than any other book, Fugitive Pieces by Anne Michaels has stood out for me as the quintessential Holocaust Novel. Michaels is also a poet, and reading this book, one feels always in the middle of the long dream of a prose poem. The story is divided into two parts. The first is told from the point of view of a hidden child named Jakob Beer who becomes a poet and emigrates to Canada, and the second is in the form of an epistolary addressed to Jakob from a second generation survivor named Ben who is obsessed with Beer's work. It is a richly layered novel, existing in the shimmery space between reality and fantasy, and it deals with the question of what Michaels terms "poetic memory" and its role — perhaps its necessity — in honoring the legacy of the souls who perished in this unspeakable event. "Find a way to make beauty necessary; find a way to make necessity beautiful," Jakob Beer states in the pages of this novel, and this is exactly what Michaels has done with her words.

I never knew anything about Estonia before reading Sofi Oksanen's novel Purge. Spanning the years between 1936 and 1992, the novel tells the braided stories of Aliide Truu, an Estonian woman who survives her country's occupation first by the Germans and then by the Russians, and Zara, a Russian sex slave who escapes her brutal captors and ends up, at the beginning of the novel, on Aliide's lawn. The two women initially appear unconnected, but the strands of this exquisitely wrought story weave their lives closer and closer together until at last they form an undoable knot that leads to an incendiary climax. Oksanen reveals the history of her native land (she is Finnish-Estonian) and the tragic consequences of its occupations by luring us into the worlds of her characters. Although these people are by no means heroic, with all their weaknesses, we root for them nonetheless. The prose is at once cinematic, visceral and sensory, grabbing the reader by the throat and pulling her into the unyielding twists and turns of events. The plot has the inevitability of a Greek tragedy, and yet, pulsing beneath its hard skin are the soft arteries of love and redemption, the unexpected determination to do one thing that is right.

As I am a poet as well as a fiction writer, this selection would not be complete without a poetry offering: The Holyoke by Frank X. Gaspar. There is a disclaimer; I was one of Gaspar's students at Antioch University's MFA program, and he has been a formative influence on my writing. This collection of poems is a tribute to the world of Gaspar's childhood, the Portuguese fishing community of Provincetown, Massachusetts. Told with photographic clarity, these poems illuminate that largely disappeared world with a holy light. Reading them, I can feel the spray of the ocean, hear the creak of the rigging as the fishing boats come in, smell that unforgettable smell of salt and fish that permeated my own childhood days on Cape Cod. These are poems of birth and death, of tales that unravel from a grandmother's tongue, of a God who lives in the leathery skin of uncles and neighbors as well as in the musty air of the church, of love that passes through a mother's finger and coaxes vegetables from a hard and salty soil. These poems tell us that holiness can reside even in an old iron water heater that has not worked in years, and that miracles are possible when a young child can stare into the heater's belly, fill its bottle with kerosene, and bring forth heat.
Adam Johnson's very, very funny satire of academia, Parasites Like Us, was a Discover pick in 2003.
Cheers, Miwa
---

Miwa Messer is the Director of the Barnes & Noble Discover Great New Writers program, which was established in 1990 to highlight works of exceptional literary quality that might otherwise be overlooked in a crowded book marketplace. Titles chosen for the program are handpicked by a select group of our booksellers four times a year. Click here for submission guidelines.