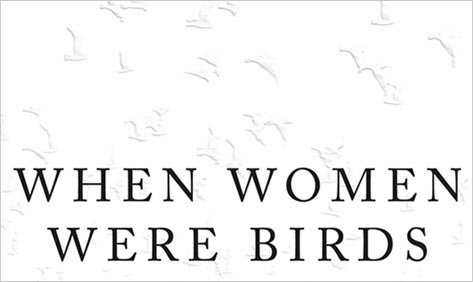 If you are a reader who cares about nature, wilderness, our place in nature, writing and nature, how to choose a course of action when something you care about is threatened, the lifelong search for voice, and what it means to be a woman in this world, you will have crossed paths with the work of Terry Tempest Williams. Perhaps you grew up reading Aldo Leopold, John Muir, Edward Abbey, Gary Snyder, and Bill McKibben and, loving their work, still felt something missing — that your relationship with these issues was not fully rendered. Then you discovered Williams, and, not unlike Alfred Stieglitz's famous response when he first saw Georgia O'Keeffe's paintings, you might have breathed: "At last! A woman on paper!"

A woman on paper.

When Williams was twenty-two her beloved mother, then fifty-four, died of cancer. She left her only daughter all of her journals, rows of cloth-covered books. When Williams opened them, the pages were blank. Disappointed, she used some of them for her own; others were put away and forgotten. Quite simply, she was too young to know what to make of them. Decades later, at fifty-four, Williams seeks an explanation for these white, white pages. The result is When Women Were Birds: Fifty-four Variations on Voice. "My mother was a great reader," she writes. "She left me her journals, and all her journals were blank. I believe she wanted them read. How do I read them now?"

If you're like many readers, your first introduction to Williams's work was her fourth book, Refuge: An Unnatural History of Family and Place, published in 1991, when the author, who hails from a large Mormon clan in northern Utah, was thirty-six. This was a memoir in which Williams tried to understand how ten women in her family, living downwind from the atomic bomb testing grounds in Utah, had died from or been diagnosed with breast cancer. She struggled at the same time to capture a world in which the rising of the Great Salt Lake was flooding the Bear River Migratory Bird Refuge, a much-beloved ecosystem. She knew that somehow, in the deep aquifer that contains the American, the western, the feminine, and the human subconscious, these events were connected.

Williams went on to create thirteen more books: essays, poetry, edited volumes. She protested nuclear testing in the Nevada Desert in the late eighties and early nineties, testified in Congress on women's health and environmental links to cancer, opposed the war in Iraq and joined the Wilderness Society in support of the Redrock Wilderness Act, which would limit the ravaging of 5.7 million acres in that state. She has served on the Governing Council of the Wilderness Society and was a member of the western team for the President's Council for Sustainable Development. She is currently on the advisory board of the National Parks and Conservation Association, the Nature Conservancy, and the Southern Utah Wilderness Alliance.

You might say she found her voice.

With each new book, the reader feels she knows a little more about the writer; each book is autobiographical but finds a different angle of repose. Threads run through the books like rivers — a love of birds, revelations inspired by paintings, silence and sound, a lifelong conversation with the Mormon Church in which Williams challenges, confronts, encourages, illuminates the dark corners and keeps her fingers crossed that she will not be excommunicated. Women in the Mormon Church are expected to keep a journal and to bear children ("The only things I've done religiously are keep a journal and use birth control.") Williams has thought a great deal about motherhood. In When Women Were Birds, she writes that the first voice she heard was her mother's. She writes about the many ways that mothers withhold their voices to allow their children to develop their own. "She spoke through gestures," she writes of her mother, Diane Dixon Tempest, "largely quiet and graceful. A letter. A meal. A walk together. Her touch."

Williams traces the evolution of her own voice. She remembers long hours as a child listening to Prokofiev's Peter and the Wolf and memorizing the music and the voices of the animals and birds. She remembers a kind teacher who helped her to overcome a speech impediment, and some of her fear of speaking out loud, by reciting poems about birds. Her new husband, Brooke, also a lover of wilderness and wildness, understood "when I threw back my head and howled."

And then there were the silencers: a terrifying man in Idaho's Sawtooth wilderness who tried to kill her with an axe when she was doing fieldwork in college — the story was too terrifying to tell anyone except Brooke. Or the headmistress at the ultra-conservative school where Williams taught biology, who told her environmentalism was the work of the Devil. Or Congressman Jim Hansen, who looked over his glasses at Williams when she testified to preserve Utah's wilderness against extractive and other industries and said: "I'm sorry Ms. Williams, there is something about your voice I cannot hear."

And then in 2010, Williams receives a diagnosis with the power to silence: a cavernous hemangioma, "located in what doctors call the 'eloquent' part of my brain, or Wernicke's brain, the home of language comprehension, where metaphor and the patterned mind live." She is given two possible treatments: brain surgery or waiting. "How well do you live with uncertainty?" the neurosurgeon asks. "What else is there?" Williams responds. This is not my story, she thinks. This is not my story.

When Women Were Birds is in many ways a thank-you letter to a mother who gave her daughter the gift of words, the gift of locating herself in the world with words and the gift of recognizing, describing, and protecting beauty in the world, using words. But there is more. Diane Dixon Tempest's blank journals gave her daughter the great gift of peace with a terrible fact: words are often inadequate. "I will never be able to say what is in my heart," Williams realizes, "because words fail us, because it is in our nature to protect, because there are times when what is public and what is private must be discerned." Looking at a photograph of her mother, she remembers this poem by Wallace Stevens, called "The Bird Listener":
I do not know which to prefer,
The beauty of inflections
Or the beauty of innuendos,
The blackbird whistling
Or just after.
"My mother's journals," Williams writes, are 'just after.' "