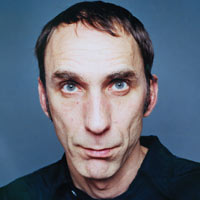 Since his 1991 debut, The Quantity Theory of Insanity, Will Self has shown visionary range, writing on everything from black magic to genius chimpanzees. His ninth and latest novel, Umbrella, is a kaleidoscopic look at a British suburb's psych ward, spanning the period from the onset of World War I to the 1970s and the present day. This week, Self recommends three books sharing Umbrella's locales and unorthodox approach.

Books by Will Self
---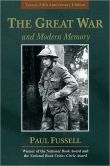 The Great War and Modern Memory
By Paul Fussell

Fussell's thesis is stark and brilliant: the ironic consciousness of the twentieth century was forged in the trenches of the First World War. In the horrific reversal between all the grand armies, marching off to a short and glorious victory — dulce et decorum est, "all over by Christmas," etc. — and the four-year-long quagmire through which snaked an assembly line of death, was all the torque necessary to engineer Samuel Beckett…and Saturday Night Live,for that matter. Fussell — who died recently — knew whereof he spoke, as a distinguished soldier as well as literary critic: what starts as a survey of the encompassing culture and folklore of the British Expeditionary Force ends up as a remarkable close reading of the War Poets.
---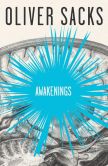 Awakenings
By Oliver Sacks

Sacks's book was the major inspiration for my novel Umbrella. It was Sacks who "awakened" a group of longtime sufferers from encephalitis lethargica (an epidemic brain disease that swept the world in the last years of World War I) with the new drug L-DOPA when he was working in Highlands Hospital in Brooklyn in the late 1960s. But Sacks's book — like his entire oeuvre — is much more than a remarkable case history; it's also part of his long-term project to use his neurological understanding to examine what — at the most profound and physiological level — it means to be human.
---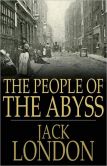 The People of the Abyss
By Jack London

In London in 1903, the American writer approached the Thomas Cook tour company and asked them to arrange a trip for him…to the East End of the city they were in. Thomas Cook's refused, saying that while they would happily convey him to India or Africa, the East End was too dangerous. So Jack London sold his clothes, bought poorer ones, and moved to the East End on his own account. Out of his six-month sojourn among the city's poor comes a seminal work of social reportage — the inspiration for George Orwell among others. London's writing about…London has the tough, leaden ring of absolute truth, and the rage he felt at the condition of the poor reverberates down the decades.