Love Rocks is a biweekly look at new self-published romance titles from the community at Rock*It Reads.

After I graduated from college, I rediscovered reading for pleasure. Words were finally fun again. They were wonderful, lyrical escapes, as far removed from textbooks and term papers as college life was from the real world. Words intoxicated me and I read myself drunk on them every day. Armed with a handy-dandy library card because, after all, I'd just graduated from college and though my head was full of knowledge, my pockets were empty, I discovered the work of Victoria Holt.
I loved Ms. Holt's unique blend of history, gothic elements and suspense and quickly gobbled up The Indian Fan, The Curse of the Kings and My Enemy the Queen, along with all the other Holt titles on my library's shelves. When I exhausted her backlist, the helpful librarian, who knew me well by then, suggested I try Jean Plaidy. As it turned out, Victoria Holt and Jean Plaidy were one and the same person—Eleanor Hibbert, who also wrote as Philippa Carr. Earlier in her writing career, she'd used the pen names Eleanor Burford, Elbur Ford and Ellalice Tate, too.
It was my first brush with the publishing phenomenon of multiple pen names and it's still a common practice today. It can be confusing to readers: I remember hearing about a husband and wife who had a knockdown drag-out over who was the better writer—Nora Roberts or JD Robb. Imagine their chagrin when they realized Nora and JD are the same person. The rationale for multiple pen names is that different sub-genres generate different readerships. However, I believe readers are more flexible than that. I willingly follow someone whose voice I enjoy from one sub-genre to the next. I'll bet you do too.
Let's see if your favorite is among those who are wading into the self-publishing ocean.
My first recommendation is from New York Times bestseller Jennifer Ashley, prolific author of historical romance. As Allyson James, she pens paranormals. Her fans will be delighted to learn that this Rita Award winner is now self-publishing a Regency mystery series with romantic elements under the pen name Ashley Gardner.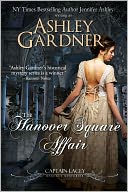 The first title in the series is The Hanover Square Affair. In it, we meet Captain Gabriel Lacey, who is a wonderfully complex hero. Betrayed by his commanding officer and nursing a secret tendresse for the man's wife (which he'll admit to no one, not even himself) Lacey is scarred in mind, body and heart. Unlike many Regency protagonists who are wealthy and influential, Lacey scrapes by in a poorer quarter of London. He has to be sure his door is locked or the light-skirt who lives upstairs will come down and steal his candles. The mood of the book is gritty and realistic as Lacey limps his way around London following clues. Lacey battles occasional attacks of 'melancholia,' which we'd probably recognize today as depression or PTSD. He's a wounded warrior, and of course we love him.
Yet the aspect of his character that really makes us root for him is a rock-solid core of integrity and honor. He is the sort of man who will take an oath and never change, even when circumstances change around him and make that oath a burden. He can be trusted. Whether he moves in the highest circles or rubs elbows with the salt-of-the-earth, Captain Lacey is the same.
Now I could go into great detail about how Lacey investigates the case of a missing girl and runs smack into a shadowy Regency-era underworld-type "fixer," who's shielding his upper class clientele, and how Lacey is betrayed by the prostitute he tries to protect, but that's all just plot. I return to a series if I've been hooked on the characters, and Ms. Gardner has hooked me deeply with Captain Lacey. I'm more than ready to follow him into subsequent adventures. I'm happy to report to you that there are eight Captain Lacey mysteries available with more to come. Enjoy!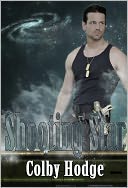 My next recommendation takes a hard right and slings us into the future. It's Shooting Star by Colby Hodge. She's also Cindy Holby, writer of a new western series from Berkley. Writing as Kassy Tayler, the same author has a dystopic YA on the horizon that's reputedly aiming to be the next Hunger Games. Between futuristics, historical westerns and teen-age angst, this busy author has a lot on her plate!
I freely confess it. I'm a die-hard Trekkie. I love all things sci-fi and recently discovered the cult classic Firefly (A pox on you, Mr. Murdoch, for cancelling one of the most inventive TV series of all time!) So that may explain why Shooting Star spoke to me—that and the fact that I mentally cast a young Nathan Fillion as the hero.
This is the second book in Ms. Hodge's Oasis trilogy. It's not necessary to have read the first in order to enjoy this one, but since that's where I met the hero, Rubikhan Benjamin — who fortunately goes by Ruben — it doesn't hurt to have read Stargazer.
In the first book, Ruben is the wise-cracking, womanizing sidekick who very nearly wrestles the story away from the hero. Good thing Ms. Hodge decided to give him his own book! In Ruben's story, we peel back his surface charm and see what makes him who he is.
We all have crossroad moments that shape us. There are usually only a handful of them but they stand out in our memories. Ruben's first comes at his twelfth birthday when the father he desperately wants to please doesn't even know which of his thirty-some sons Ruben is. My heart ached for that little boy. It made the tough layer Ruben grows over his feelings totally understandable.
Shooting Star incorporates the best of the space opera genre—plenty of high-tech gadgetry, including a smart-aleck Artificial Intelligence embedded in Ruben's spacecraft that's decidedly feminine and has a crush on its captain, a low-tech planet with hardscrabble settlers, a beautiful slave girl who's actually a Circe (a race of psychic witches) and the slave girl's son, so Ruben can redeem his own troubled childhood by bonding with the boy. There's action, a mystery involving a drug cartel, and a satisfying love story.
There are many more authors who write for traditional publishers under one name and self-publish under another. Rita Award nominee Colleen Thompson, who writes romantic suspense for Harlequin, self-publishes her Civil War-set historical romances as Gwyneth Atlee. Signet author Ashley March plans to self-publish as Elise Rome. And my fellow Rock*It Reads author, Vanessa Kelly, who writes luscious historicals for Kensington also self-pubs the contemporaries she co-authors with her husband as V. K. Sykes.
Your favorite authors may have another pen name in their writer's closet. Check their websites to see if they plan to dust them off and self-publish under that other pseudonym. After all, a writer by any other name would still . . . fill up your Nook sweetly.
Do you know of any authors with many names to recommend?
---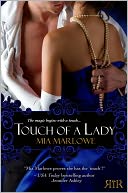 Mia Marlowe's work was featured in PEOPLE magazine. One of her books is on display at the Museum of London Docklands next to Johnny Depp memorabilia. Unfortunately, they were both books she wrote under another pseudonym! Now Mia is consolidating all her writing under one name, whether it's the collaborative novels she writes with New York Times bestseller Connie Mason for Sourcebooks, the historicals with a splash of paranormal she writes for Kensington or her self-published ebooks that bear the Rock*It Reads label. Her most recent self-published title is TOUCH OF A LADY, the prequel to her Touch of Seduction series. For more about Mia, please visit http://www.miamarlowe.com