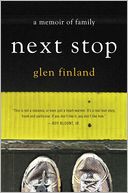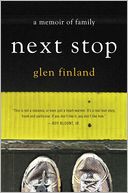 Dear Reader,
Not all of the Discover selection committee readers are parents — but parent or not, those who read Next Stop: A Memoir of Family agreed that Finland has the writing chops to be a Discover author, and were adamant it be included in the Summer 2012 season.
Wired.com's Geek Mom recently chimed in with more praise for Next Stop:
"The book beautifully lays out the give and take that comes with being a parent to a young adult who doesn't follow the standard course of life. After all the years of fighting for equal opportunities in the school system, what happens when graduation is behind you and decades of life are still ahead? I have great respect for parents who face this question.

This is the kind of book that will make you stop in several places, to read again the beautiful language Ms. Finland uses to express her love for her son. One of my favorites: 'And though I do not know if he loves me, I don't take it as a slight. The gift of his love is not mandatory for my allegiance, because it is loving, rather than being loved, that makes us fully human.'"
Cheers, Miwa
---

Miwa Messer is the Director of the Barnes & Noble Discover Great New Writers program, which was established in 1990 to highlight works of exceptional literary quality that might otherwise be overlooked in a crowded book marketplace. Titles chosen for the program are handpicked by a select group of our booksellers four times a year. Click here for submission guidelines.