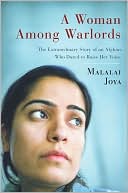 March 8: This is International Women's Day, so designated by the United Nations in 1977, now honored in most countries, and a national holiday in some. The idea for such a day was first proposed in the early 1900s by several Socialist and Workers alliances. March 8th was designated as IWD due to a convergence of international events on or about this day. Most notably, female workers in New York City (many of them sweatshop employees in the garment industry) had held influential protest marches on March 8, 1857 and March 8, 1908; in Russia, protests led by women's groups on March 8, 1917 (February 23 in the Julian calendar), had been instrumental in starting the Russian Revolution.
The excerpt below is from a poem written by the Yiddish poet Morris Rosenfeld ("poet laureate of the slum and sweatshop"), published in the Jewish Daily Forward several days after the historic Triangle Shirtwaist Company fire of March 25, 1911. Some 150 employees, mostly women, died after being trapped in their workplace or after jumping from windows:
There will come a time

When your time will end, you golden princes. Meanwhile,

Let this haunt your consciences:

Let the burning building, our daughters in flame

Be the nightmare that destroys your sleep,

The poison that embitters your lives,

The horror that kills your joy.

And in the midst of celebrations for your children,

May you be struck blind with fear over the Memory of this red avalanche….
These lines are from the poem "I'll Never Return" by Meena Keshwar Kamal, the Afghan activist who founded RAWA (Revolutionary Association of the Women of Afghanistan) and was assassinated in 1987 for her feminist politics:
I'm the woman who has awoken

I've arisen and become a tempest through the ashes of my burnt children

I've arisen from the rivulets of my brother's blood

My nation's wrath has empowered me

My ruined and burnt villages fill me with hatred against the enemy,

I'm the woman who has awoken,

I've found my path and will never return.

I've opened closed doors of ignorance

I've said farewell to all golden bracelets

Oh compatriot, I'm not what I was

I'm the woman who has awoken

I've found my path and will never return…
---
Daybook is contributed by Steve King, who teaches in the English Department of Memorial University in St. John's, Newfoundland. His literary daybook began as a radio series syndicated nationally in Canada. He can be found online at todayinliterature.com.