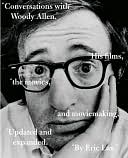 February 12: Woody Allen's Play It Again,Sam opened on Broadway on this day in 1969. It ran for thirteen months(with the hit movie following in 1972), and so enhanced Allen's reputation as arising star that he made the cover of Timemagazine five weeks after the Broadway opening. Play it Again, Sam also cemented Allen's most enduring persona,that of the stumbling intellectual lost in a Walter Mitty daydream. The excerptbelow is a three-way in which Bogie tries to coach Allan through his eveningwith Linda, from the pre-dinner drinks to the shared cigarette:
Bogart: Now—tell 'er that she moves something inyou that you can't control.

Allan: You're kidding!

Bogart: Go ahead.

Allan: From me it's corny…

Bogart: She'll love it…

Allan: I love the time we've spent together.

Linda: So've I.

Allan: Is that all right? I don't want to use yourother line about moving something…

Bogart: You're doing fine, kid. Now—tell her shehas the most irresistible eyes you've ever seen.

Allan: You have—the most eyes I've ever seen on anyperson…

Linda: …I guess I better fix the steaks.

Allan: Linda…

Linda: Huh?

Allan: Your eyes…are like…two thick steaks!
In an interview aquarter-century later, Allen indicated that he was still troubled by the gapbetween Screen and Sirloin:
It has been said that if I have any one big themein my movies, it's got to do with the difference between reality and fantasy.It comes up very frequently in my films. I think what it boils down to, really,is that I hate reality. And, you know, unfortunately, it's the only place wherewe can get a really good steak dinner.
Part of the Timefeature was a piece by Allen entitled, "How Bogart made me the superblover I am today." This begins with Allen confiding his pre-Bogartpersona:
The first Humphrey Bogart movie I saw was The Maltese Falcon. I was 10 years oldand I identified immediately with Peter Lorre. The impulse to be a sniveling,effeminate, greasy little weasel appealed to me enormously and, setting mysights on a life of mealy-mouthed degradation and crime, I rapidly achieved areputation that caused neighboring parents to appear at my doorstep carryingtorches, a large rope and bags of quicklime. This idolization of Lorre lasteduntil puberty, my sex glands suddenly made their debut like a Boston socialiteand my interests turning rapidly from the sinister to the romantic.
---
Daybook is contributed by Steve King, who teaches in the English Department of Memorial University in St. John's, Newfoundland. His literary daybook began as a radio series syndicated nationally in Canada. He can be found online at todayinliterature.com.