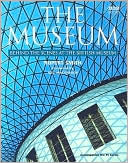 January 15: The British Museum opened on this day in 1759. Apart from the BM's art and antiquities, its famous Reading Room has provided a place of research and inspiration for generations of writers. In A Room of One's Own, the inspiration is Virginia Woolf's determination to find answers to some hard questions about the scarcity of women in her profession:
Why was one sex so prosperous and the other so poor? What effect has poverty on fiction? What conditions are necessary for the creation of works of art? — a thousand questions at once suggested themselves. But one needed answers, not questions; and an answer was only to be had by consulting the learned and the unprejudiced, who have removed themselves above the strife of tongue and the confusion of body and issued the result of their reasoning and research in books which are to be found in the British Museum. If truth is not to be found on the shelves of the British Museum, where, I asked myself, picking up a notebook and a pencil, is truth?
A few sentences on we have Woolf's famous description of the gendered architecture: "The swing-doors swung open; and there one stood under the vast dome, as if one were a thought in the huge bald fore head which is so splendidly encircled by a band of famous names." The names, of course, are those of the canonical British male writers, these gilded into the woodwork in 1907, and incorporated by Woolf into her argument for women having some room smaller, but their own.
---
Daybook is contributed by Steve King, who teaches in the English Department of Memorial University in St. John's, Newfoundland. His literary daybook began as a radio series syndicated nationally in Canada. He can be found online at todayinliterature.com.