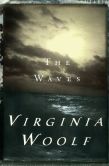 Virginia Woolf finished The Waves on this day in 1931. Her diary entries reveal an arduous four-year thinking-writing-revising process. "Slowly ideas begin trickling in," she notes on June 18, 1927, "…I do a little work on it in the evening when the gramophone is playing late sonatas." Two-and-a-half years later, "I am stuck fast in that book — I mean, glued to it, like a fly on gummed paper. Sometimes I am out of touch; but go on; then again feel that I have at last, by violent measures — like breaking through gorse — set my hands on something central" (January 26, 1930). Near the end she is running a fever because of the effort and sick of revision, but hopeful:
Friday 17 July, 1931 Yes. This morning I think I may say I have finished. That is to say I have once more, for the 18th time, copied out the opening sentences. L. will read it tomorrow; & I shall open this book to record his verdict. My own opinion, — oh dear — , its a difficult book. I don't know that I've ever felt so strained. And I'm nervous,… And it may be a failure. And I can't do anymore…. Anyhow I had a shot at my vision & if its not a catch, its a cast in the right direction. But I'm nervous.
Woolf's anguish over her novel was caused by more than narrative problems. It must certainly have occurred to her that a book which tries to voice the lives and sensibilities of six fragmented characters might not be healthy for a writer with her medical history, who feels how "difficult it is to collect oneself into one Virginia; even though the special Virginia in whose body I live for the moment is violently susceptible to all sorts of separate feelings." Too, the central event of the book required her to once again revisit the trauma of her brother Thoby's premature death — some critics say the trauma of her own sexual abuse, also. But through waves of illness and health, despair and buoyancy, Woolf the writer was determined to win out over Woolf the patient: "If I never felt these extraordinarily pervasive strains — of unrest, or rest, or happiness, or discomfort — I should float down into acquiescence. Here is something to fight: & when I wake early I say to myself, Fight, fight. If I could catch the feeling, I would: the feeling of the singing of the real world."
---
Daybook is contributed by Steve King, who teaches in the English Department of Memorial University in St. John's, Newfoundland. His literary daybook began as a radio series syndicated nationally in Canada. He can be found online at todayinliterature.com.