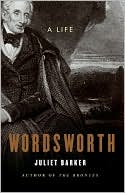 September 3: On this day in 1802 William Wordsworth completed the sonnet, "Composed Upon Westminster Bridge." Apart from its reputation as a model of the poet's style and themes, the sonnet is regarded as an interesting window upon Wordsworth's early passions, revolutionary and sexual.
The actual moment on the bridge had come a month earlier, and been described in notes made by Wordsworth's sister, Dorothy, at the time: "We mounted the Dover Coach at Charing Cross. It was a beautiful morning. The City, St. Paul's, with the River and a Multitude of little boats, made a most beautiful sight…." Wordsworth had already moved back to the Lake District at the time of writing, and would soon devote himself to the poetry of "Nature's holy plan," but he made use of Dorothy's notes and captured her sense of urban beauty:
…Never did sun more beautifully steep

In his first splendor, valley, rock, or hill;

Ne'er saw I, never felt, a calm so deep!

The river glideth at his own sweet will:

Dear God! the very houses seem asleep;

And all that mighty heart is lying still!
Wordsworth was crossing Westminster Bridge because he was on his way to France, in order to see for the first time his nine-year old daughter, Caroline, and her mother, Annette Vallon, with whom he had had an affair during the early days of the French Revolution. The three apparently found some sort of closure during the month they spent together at Calais, and Wordsworth married Mary Hutchinson, as planned, that October.
The revelation of Wordsworth's illegitimate child to the literary world was not made until 1921, through the scholarship of Princeton's George McLean Harper. The news created quite a stir among the professors, but judging by the Faculty Song composed that year by the seniors, the kids took it in stride:
Harper went to France to get

The red-hot dope on dear Annette,

And there performed a deed of note,

Revealing Wordsworth's one wild oat.
---
Daybook is contributed by Steve King, who teaches in the English Department of Memorial University in St. John's, Newfoundland. His literary daybook began as a radio series syndicated nationally in Canada. He can be found online at todayinliterature.com.