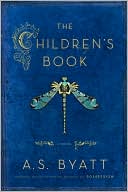 It's impossible to spend one's days immersed in conceiving, assigning, and editing book reviews without wondering what effect the constantly running engine of assessment has on the reading experience. What I mean is, how does the impulse (or the need) to describe, detail, and evaluate a book's contents infect, and perhaps diminish, our reading? If you're looking for an answer to that question, stop reading now. But two items related to this theme are circling in my head.
The first concerns Chang-rae Lee's just-published novel, The Surrendered [more on this marvelous book in my interview with the author]. I read the first 467 pages with pleasure and profound engagement, but on page 468, the book's penultimate page, something happened that has rarely occurred—at least rarely in recent years—in my reading life: the author imagined a scene so compelling it cast a retrospective light of austere beauty and nearly ineffable eloquence on everything which had preceded it, illustrating an extraordinary faith in the power of the novel, as a form, to transcend its own characters, incidents, and historical coordinates and deliver an aesthetic experience in some ways separate from all of these elements.
On the other hand, the second thought rattling around in my brain this morning concerns the book I regard, on the privacy of my own shelves, as the best novel of 2009: A. S. Byatt's The Children's Book, whose characters, ideas, and creative energy have been nourishing my imagination for six months, despite the fact that I have only read about a third of the book's nearly 700 pages. I'll finish it one day, I trust, but will I treasure it any more than my constantly returning thoughts indicate I do now?
-JAMES MUSTICH