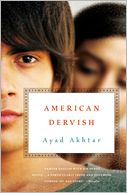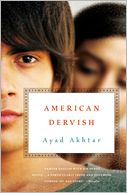 Dear Reader,
The Discover selection committee readers were incredibly taken with Ayad Akhtar's American Dervish, the compelling coming-of-age novel centered on a Muslim-American family in 1980s Wisconsin.
We weren't the only ones to fall for Akhtar's terrific characters and story:
"Akhtar's poignant and wise debut announces the arrival of a generous new voice in American fiction." (The Washington Post)
"What a pleasure to encounter a first novel as self-assured and effortlessly told as Ayad Akhtar's American Dervish. …Mr. Akhtar's astute observations of the clashes between old world and new, between secular and sacred, among immigrants might seem familiar to readers of both contemporary and classic literature. …But what distinguishes Mr. Akhtar's novel is its generosity and its willingness to embrace the contradictions of its memorably idiosyncratic characters and the society they inhabit." (NY Times)
Ahktar's latest play, Disgraced, opens at Lincoln Center's Claire Tow Theater on October 22. Details are here.
Write What You Know

"Write what you know. That's the advice given to so many writers embarking on their first novels. In my case, no one told me to stick to my own experience, but I couldn't have done differently. Growing up Muslim here in America was what defined me to myself as a kid, as natural to my sense of childhood as baseball and fishing and video games. Whenever I, the writer, closed my eyes and imagined what my first novel could be, I only ever saw scenes from my Muslim-American life: The community in which I grew up. The experiences I had that no one in my school – none of my friends, none of the girls I "liked" – could ever have understood. Or so I thought. For the process of writing American Dervish was about realizing how much my story was actually really an American one.

In American Dervish, Mina Ali comes to America to rebuild her life after a terrible divorce back in Pakistan. She is beautiful. She is brilliant. She is touched with a certain kind of magic, a magic she attributes to her faith, Islam. The truth is, Mina is one of those people – we've all known them – who understand life more deeply. She lives it more than most.Hayat Shah is the young boy whose life she changes. In so many ways. It is with her that he first learns about being Muslim. And with her that he first learns what it means to feel love. But this isn't just a tale of an inspiring and alluring mentor bringing her young charge into deeper contact with life.For when Mina falls in love with a family friend, a Jewish doctor, the plot darkens. Young Hayat, now devoted to a study of the Quran that Mina inspired, molts. His jealousy hardens him, and undermines Mina's message of faith as a vehicle to compassion and understanding. Hayat acts. And what results is a terrible betrayal that will change the course not only of Mina's life, but his own.

Write what you know. In American Dervish, I've tried to convey the story of Hayat's transformation with an immediacy familiar to memoir. And so many readers wonder if Hayat and I are in fact the same person. We are not. But he is of me. A piece of me that has been yearning to find voice for more than twenty years…"

— Ayad Akhtar
Cheers, Miwa
---

Miwa Messer is the Director of the Barnes & Noble Discover Great New Writers program, which was established in 1990 to highlight works of exceptional literary quality that might otherwise be overlooked in a crowded book marketplace. Titles chosen for the program are handpicked by a select group of our booksellers four times a year. Click here for submission guidelines.