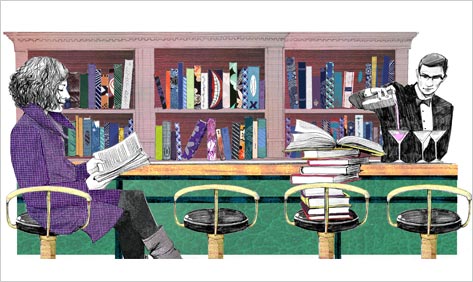 Hello, Americans! That's what we say here on Zyscthjistan Avenue, the main boulevard of our newly refurbished capital city, Plink. We usually must have to say it to each other, because there are still, without explanation, not enough Americans trodding our streets and investing in our recently discovered and very rich mining operations for jejunium, the now discovered last year new element that has rapidly stepped into having such a vital role in the manufacturing process of making those certain high-ended digital devices.

The time of now is upon us and American dollar bills cash can become millions swiftly!

A mine in the rural village of Umnmnmw has produced upwards of 75-degrees of money daily! And that mine is a scant 1,099 horses deep! Using money we can buy state-of-the-government technology and can mine deeper and get even better, purer, more flavorful jejunium!

What a great time to have money and give it to us!!!

As you are aware, history has been unkind to our land. The economy suffered sincerely after the great air flood took our water in 1957*.
*Metric years

Bad politics and intelligent brides also wreaked havoc on our land, leaving us with little opportunity for growth and cinema. But in the last decade, scientist and man Tuljkk Vletij Miller discovered that jejunium can be used to make the pocket TVs that are popular today and tomorrow amongst the youths of people.

Now you can become part of the cash ka-boom!

An investment of only 34-degrees money will yield a return of 90! That math doesn't lie because it cannot.

Your money will directly flow into our mining, refining, shipping, and legal hotels. Within a matter of time, you will see profits rise and rise like an air boat!

We invite you to come to Zystchjistan and see our operations first-hand! You will marvel at our facilities and world class ceilings! Enjoy spectating our national sport of Tournament Yoga. Visit one of our famous painting and sculpture zoos! Eat! And if you are old or pained, visit our electronic doctor's office!

Here in our country you will see all that we offer. If our mining brings fright to you, there are other investments for your money! Many!

Due to tax proclamations, those wishing to open dental offices are tax exempt for life, as dental work is believed to be mild sorcery and our government wants no part of that evil money. Those savings are passed on to you and your fellow teeth wizards! Starting a clinic is easy and we already have plenty of desks and artificial metal!

Agricultural is very good here, as both rat wool and sour corn are chief exports! Investing in a farm is fast and we will personally handle all currency exchanges…late at night when dimwitted farmers are not paying close attention.

Our new shoe factory in the town of 83 will be up and running in a few months as soon as the curse is lifted, and beverage designer Spruce-Juice is opening a new plant that will make lavender soda and condensed celery water that is 79-percent potable! The newly registered town of James Bond is also offering huge discounts on barber shop licenses and to anyone good with folding.

New factories are popping up all over! And because our maps are only oral, zoning regulations are difficult to uphold in court! As are crimes!

For those with adventure in their hearts, why not invest in our mountains, where legend, and our constitution, says a witch will grant you nine wishes if you bring her fingers. By investing in our mountains, you can ensure the witch's safety and double your money thanks to wishes and tourisms.

We also have a leading bio-optics facility and a trillion-dollar defense contract with nine different nations.

So act now, friend! Write us a money check or just send gift cards! And do not forget to like us on Facebook*!
*legally binding

We look forward to working at you!

Sincerely,

Vlad Dalv Jr., Chief of Economics and Knots

Dan Bergstein is a Sub-Avatar of Jerome Lester Horwitz (Curly, of The Three Stooges).