Game of Thrones

The Game of Thrones Collection
Get Season Two on DVD, Blu-ray, and NOOK Video today and explore the world of George R. R. Martin's epic series.
Now Available on HBO Select Blu-ray, DVD, and NOOK Video

Pre-Order Now: Game of Thrones, Graphic Novel, Vol.2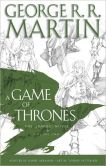 Novelist Daniel Abraham and illustrator Tommy Patterson are not merely turning George R. R. Martin's epic fantasy A Game of Thrones into a graphic novel: they are meticulously translating one art form into another, and capturing the intricate nuances of Martin's novels just as HBO is doing with the blockbuster series.
Watch a Teaser for Game of Thrones Season 3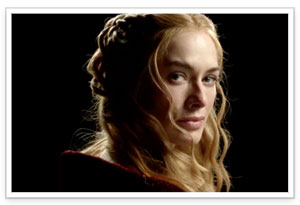 Season 3 Begins on March 31 on HBO
Can't wait for the March 31st premiere of the new season of Game of Thrones? Enjoy this teaser from HBO while browsing our collection of Game of Thrones books, NOOK books, dvds, digital video content, and more!
Now Available on NOOK HD and NOOK HD +

Download the complete first and second seasons or individual episodes onto your NOOK HD or HD +.