Calico Critters

Welcome to the World of Calico Critters™
These award-winning miniature collectibles and their life-like environments have inspired the imagination and creativity of countless children all over the world.
Visit the World of Calico Critters™: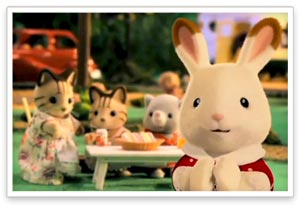 Meet Bell Hopscotch
Bell Hopscotch invites you to explore the world of Cloverleaf Corners! Watch as she showcases the charm and wonder of this special world, its families, homes and accessories.