Kids' Books: Ages 9-12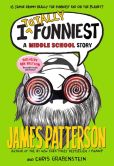 Hardcover
Jamie Grimm is back and better than ever in the third book in James Patterson's bestselling
I Funny series
. Finding himself one step closer to his dream of being the best kid comic in the world, Jamie faces his biggest challenge yet. Our
B&N Exclusive Edition
includes a reversible jacket that doubles as a poster!
See More James Patterson for Young Readers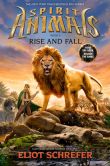 Hardcover
As the Devourers attempt to destroy humankind, the future of the planet rests on the shoulders of four 11-year-olds who can channel the wolf, leopard, panda, and falcon that can save the world.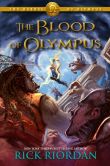 Hardcover
Gaea's army of giants has risen--stronger than ever--in this thrilling follow up to
The House of Hades
.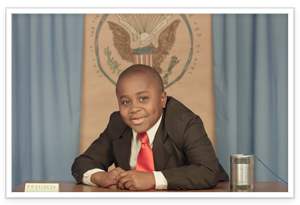 Kid President's Guide to Being Awesome
Kid President (played by Robby Novak) rose to YouTube fame in 2012 when he and his brother-in-law, Brad Montague, started making videos of his speeches encouraging people to be awesome. Since then, he's made a splash on TV and the web. Robby and Brad's new book,
Kid President's Guide to Being Awesome
, promises to bring all the fun from the web to the page. It's full of celebrity interviews, world-changing ideas, and tips for leading an AWESOME life. In this exclusive video, Kid President relates a tale that even we didn't know.
By Chris Colfer
Through the mysterious powers of a book of stories, twins Alex and Conner are swept up in an adventure that combines our modern day world with the realm of classic fairytales. The third book in the series,
A Grimm Warning
, is
on sale now
!
Top Fantasy & Adventure Picks for Young Readers
Favorite Series and Authors
Shop Books by Featured Subjects