HBO

Game of Thrones: The Complete Third Season
In the third season of the hit HBO original series based on the bestselling book series A Song of Ice and Fire by George R.R. Martin, family and loyalty will be the overarching themes, and many critical plot points from the first two seasons will come to a violent head, with several major characters meeting cruel fates.
60% Off Boardwalk Empire Complete Seasons
Watch a Trailer for Game of Thrones Season Four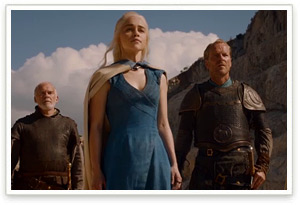 Enjoy this trailer from HBO while browsing our collection of Game of Thrones books, NOOK books, dvds, digital video content, and more!