Magic Tree House

Join us for an adventure!
Explore our collection of Magic Tree House chapter books and Fact Trackers.
New in the Magic Tree House Series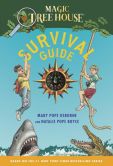 Magic Tree House Survival Guide
Mary Pope Osborne, Natalie Pope Boyce, Sal Murdocca
Jack and Annie have survived all kinds of dangers on their adventures in the magic tree house. Find out how you can survive lots of scary situations, including sharks, earthquakes, fires, shipwrecks, and many more! With full-color photographs and illustrations, facts about real-life survival stories, and tips from Jack and Annie, this is a must-have for all survivors of the bestselling Magic Tree House series.
Magic Tree House Boxed Sets
Mary Pope Osborne Looks Back on 20 Years of MTH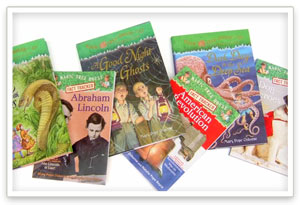 It has been over 20 years since the first Magic Tree House book was published! With over 70 titles in print and over 100 million books sold worldwide, Magic Tree House has become one of the most popular chapter book series ever published. In this video, series creator Mary Pope Osborne, along with her Fact Tracker co-authors Will Osborne and Natalie Pope Boyce, reflect on the 20th anniversary milestone.