.
What Our Members Love


Barnes & Noble membership allows me to order without shipping fees. That's probably why my UPS deliveryman and I are on a first name basis."
— Ronald Wimer


It is the one and only card I always have in my wallet. I truly love my membership with Barnes & Noble and the benefits that come with it!"
— Jamie Burtzloff


$25 a year gives me an amazing amount of savings. If it is a snowy day here in Indiana, I can order on line with no shipping costs."
— Judy Kingseed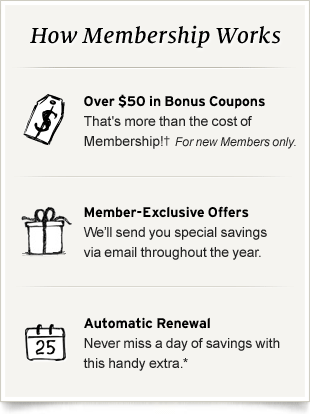 Certain exclusions apply. See Barnes & Noble Membership Program Terms & Conditions.
* You'll have the option to opt out of Automatic Renewal at any time after you enroll in Membership.
† You must include a valid email address when you enroll in order to receive these bonus savings coupons. Your welcome email with the coupons will arrive in about a week. Offer valid for new Memberships only and is subject to change or discontinuation without notice. Please see coupon Terms and Conditions.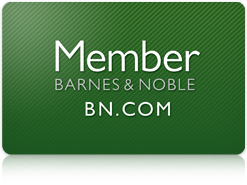 Enjoy Exclusive
Member Benefits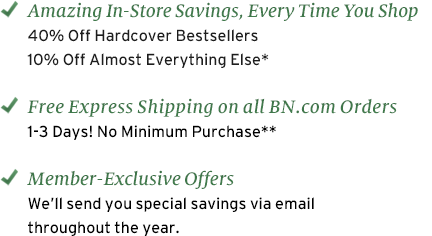 Your Membership shall automatically renew. The Membership fee will be automatically charged annually about 30 days prior to the expiration date. At any time prior to the automatic renewal charge date you may opt out of automatic renewal through your authenticated BN.com account, or by calling Member Services at 1-866-238-READ. You may cancel the Membership in accordance with the Terms & Conditions.
* NOOK, NOOK Books and select items excluded. See Terms and Conditions.
** Certain exclusions apply. See Member Express Shipping for details.
x