The NOOK Book Store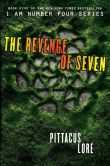 More Great New Releases...

NOOK Book (eBook)

NOOK Book (eBook)

NOOK Book (eBook)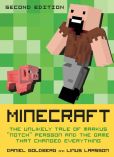 NOOK Book (eBook)
In the last few years Minecraft has become one of the most popular games, attracting millions of players around the world. While you might learn something about the game, this is the story of the man behind the blocks, and how Markus "Notch" Persson went from being a shy kid to unknown programmer to the creative force behind a digital empire.
Be sure to visit the NOOK Daily Find tomorrow for another great book at a great price.
Save 86% Today
$2.99
| | |
| --- | --- |
| List Price | $21.95 |
| You Save | $18.96 |
The Brand New Chief Inspector Gamache Novel
See All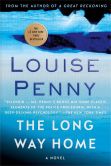 NOOK Book (eBook)
Rest and relaxation just aren't in the cards for Armand Gamache, as he reuinites with his former partner to help find a missing man in the latest novel of
Louise Penny
's mystery series.
More From Louise Penny...

NOOK Book (eBook)

NOOK Book (eBook)

NOOK Book (eBook)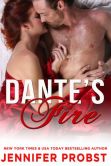 Dante Stark has a dark secret--a legacy left to him by his father which is both a blessing and a curse when a traumatic experience as a small boy gave him special powers of healing. Destined to wander the world alone to heal others, he's accepted his fate. Until Selina Rogers forces him to confront his deepest fears, and question his capacity to love. She becomes fascinated by his overwhelming power and gentle touch. But will his dark legacy destroy them...or save them both...