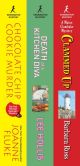 NOOK Book (eBook)
Murder shouldn't be delicious--but it is in this set of mouth-watering mystery books. This NOOK Book Bundle collects the first book in three scrumptious series, from bestselling authors Joanne Fluke, Lee Hollis, and Barbara Ross. If you get hungry trying to solve each case, don't worry--each novel also includes recipes!
Hungry for more foodie mysteries? Click here to shop a collection of our favorite Culinary Crimes.
Save 80% Today
$2.99
| | |
| --- | --- |
| List Price | $14.99 |
| You Save | $12.00 |
Fascinating Life Stories
NOOK Book (eBook)
Handpicked by our booksellers, these are some of our favorite new memoirs & biographies--including the insightful new memoir from former White House press secretary Dana Perino.
More Fascinating Life Stories...

NOOK Book (eBook)

NOOK Book (eBook)

NOOK Book (eBook)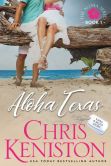 Aloha Texas (Book 1 Aloha Series)
Fall in love with all the friends and family from the Big Island Dive shop. What if the last place you want to go is the one place you need to be? Retired navy diver Nicholas Harper likes his new life as captain of a dive boat in Hawaii. Kara Lynn O'Conner is the fifth generation lawyer in her small Texas town where life is easy and safe. Six year old Bradley Russel is about to change everything.