The NOOK Book Store

NOOK Book (eBook)
Shop our
collection of holiday NOOK Books
with savings up to 80% off! Cookie and crafting favorites, romance under the mistletoe, or just feel like a kid again with some classic holiday tales--there's something for everyone!
More holiday NOOK Books...

NOOK Book (eBook)

NOOK Book (eBook)

NOOK Book (NOOK Kids Read to Me)
Based loosely on the life of abolitionist Sarah Grimké, The Invention of Wings, by bestselling author Sue Monk Kidd, is the third selection of Oprah's interactive book club. A powerful drama, Kidd's novel tells the story of two women -- one black, one white -- who dare to reach for freedom in the years leading up to the Civil War. Pre-Order Now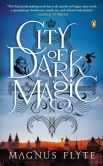 NOOK Book (eBook)
When a music student arrives at Prague Castle for a summer job, she's unaware of the danger that awaits her in the city amidst Beethoven's old manuscripts and a cast of characters. Authors Meg Howrey & Christina Lynch team up under the pseudonym Magnus Flyte for a genre-bending adventure filled with music, murder, magic and time travel.
Be sure to visit the NOOK Daily Find tomorrow for another great book at a great price.
Save 84% Today
$1.99
| | |
| --- | --- |
| List Price | $12.99 |
| You Save | $11.00 |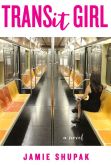 Guiliana Layne seemingly has the perfect life in the city that never sleeps, New York. She's a successful TV traffic reporter and is engaged to her college sweetheart until she intercepts a text message meant for her fiancée. Suddenly single for the first time in a decade, she dives back into the tumultuous dating waters of Manhattan and chronicles her exploits in a magazine. As two men vie for her affection she must put the hurt behind her, rely on her best friend Gemma, and realize that in order to fall in love again she must fall in love with herself.