The NOOK Book Store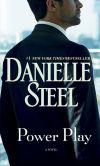 NOOK Book (eBook)
The latest novel from one of the world's most popular authors,
Danielle Steel
is one of this week's biggest books.
Shop all
new releases
and pre-order other favorites
coming soon
to NOOK.
More Great New Releases...

NOOK Book (eBook)

NOOK Book (eBook)

NOOK Book (eBook)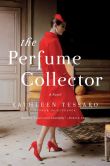 NOOK Book (eBook)
The arrival of a letter changes Grace Monro's ho-hum life in an instant. The recipient of an inheritance, she sets off to Paris in order to learn more of the mysterious benefactor she's never heard of, Eva d'Orsey. A fascinating tale of two women who lives intersect through an abandoned perfume shop and the secrets linked to three perfumes from author Kathleen Tessaro (The Flirt, The Debutante)
Be sure to visit the NOOK Daily Find tomorrow for another great book at a great price.
Save 81% Today
$1.99
| | |
| --- | --- |
| List Price | $10.99 |
| You Save | $9.00 |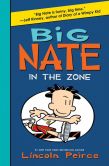 NOOK Book (eBook)
Lincoln Pierce
's bestselling and hilarious Big Nate is back! After a string of bad luck, things change for Nate with some help from Chad's lucky foot. Suddenly, he's in the zone, but how long will it last?
More Big Nate...

NOOK Book (eBook)

NOOK Book (eBook)

NOOK Book (eBook)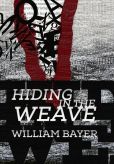 Joel Barlev is a senior at a prestigious boarding school in New England that caters to talented artists. As he falls in love with classmate Liv Anders a casual comment causes Joel and his two best friends to dig deeper into her art when tragedy strikes. A contemporary coming of age novel with an intriguing mystery at its core as the friends search to discover what is hiding in the weave.