The NOOK Book Store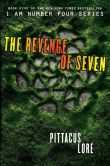 More Great New Releases...

NOOK Book (eBook)

NOOK Book (eBook)

NOOK Book (eBook)
NOOK Book (eBook)
When young Preston is poisoned by a neighbor his parents grieve in the real world while the ten-year-old wakes up and finds himself in Neverland . Tinker Bell, the Lost Boys, Captain Hook and other favorite characters make appearances in this imaginative and impressive retelling of Peter Pan in this debut novel from Jessica Stilling.
Be sure to visit the NOOK Daily Find tomorrow for another great book at a great price.
Save 88% Today
$1.99
| | |
| --- | --- |
| List Price | $16.95 |
| You Save | $14.96 |
The Brand New Chief Inspector Gamache Novel
See All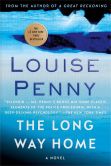 NOOK Book (eBook)
Rest and relaxation just aren't in the cards for Armand Gamache, as he reuinites with his former partner to help find a missing man in the latest novel of
Louise Penny
's mystery series.
More From Louise Penny...

NOOK Book (eBook)

NOOK Book (eBook)

NOOK Book (eBook)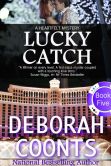 Lucky O'Toole is having a rough night--her former lover Teddie shows up at Babylon, one of the biggest casinos and hotels on the Las Vegas Strip to start a job there. Then there's a problem hotel quest, and her current lover who isn't answering his phone. And when things couldn't get any worse, they do as a prized truffle goes missing, and people start showing up murdered. When Lucky's path crosses the killer's, will her goose be cooked?