Sterling Children's Classics!

$19.95 List Price
$9.96 Online Price
(You Save 50%)
Add To List

uiAction=GetAllLists&page=List&pageType=list&ean=9781402768354&productCode=BK&maxCount=100&threshold=3
Accessible classic editions for kids
These editions make timeless classics accessible for younger readers. The Classic Starts series of books is geared toward 7-9 year olds, while 9-12 year olds will enjoy the Illustrated Classics and Unabridged Classics. With dozens of titles to choose from, these editions are perfect for any child's bookshelf.
$19.95 List Price
$11.58 Online Price
(You Save 41%)
Add To List

uiAction=GetAllLists&page=List&pageType=list&ean=9781402767623&productCode=BK&maxCount=100&threshold=3

$19.95 List Price
$12.57 Online Price
(You Save 36%)
Add To List

uiAction=GetAllLists&page=List&pageType=list&ean=9781402728686&productCode=BK&maxCount=100&threshold=3

$19.95 List Price
$15.96 Online Price
(You Save 20%)
Add To List

uiAction=GetAllLists&page=List&pageType=list&ean=9781402778728&productCode=BK&maxCount=100&threshold=3

$19.95 List Price
$11.34 Online Price
(You Save 43%)
Add To List

uiAction=GetAllLists&page=List&pageType=list&ean=9781402775451&productCode=BK&maxCount=100&threshold=3

$19.95 List Price
$13.00 Online Price
(You Save 34%)
Add To List

uiAction=GetAllLists&page=List&pageType=list&ean=9781402775468&productCode=BK&maxCount=100&threshold=3

$12.95 List Price
$9.48 Online Price
(You Save 26%)
Add To List

uiAction=GetAllLists&page=List&pageType=list&ean=9781402781827&productCode=BK&maxCount=100&threshold=3

Add To List

uiAction=GetAllLists&page=List&pageType=list&ean=9781402725999&productCode=BK&maxCount=100&threshold=3


$9.95 List Price
$6.98 Online Price
(You Save 29%)
Add To List

uiAction=GetAllLists&page=List&pageType=list&ean=9781402743375&productCode=BK&maxCount=100&threshold=3


Add To List

uiAction=GetAllLists&page=List&pageType=list&ean=9781402714603&productCode=BK&maxCount=100&threshold=3


Add To List

uiAction=GetAllLists&page=List&pageType=list&ean=9781402714566&productCode=BK&maxCount=100&threshold=3


Add To List

uiAction=GetAllLists&page=List&pageType=list&ean=9781402726026&productCode=BK&maxCount=100&threshold=3


Add To List

uiAction=GetAllLists&page=List&pageType=list&ean=9781402714573&productCode=BK&maxCount=100&threshold=3


Add To List

uiAction=GetAllLists&page=List&pageType=list&ean=9781402743405&productCode=BK&maxCount=100&threshold=3


Add To List

uiAction=GetAllLists&page=List&pageType=list&ean=9781402726002&productCode=BK&maxCount=100&threshold=3


Add To List

uiAction=GetAllLists&page=List&pageType=list&ean=9781402725036&productCode=BK&maxCount=100&threshold=3


Add To List

uiAction=GetAllLists&page=List&pageType=list&ean=9781402714580&productCode=BK&maxCount=100&threshold=3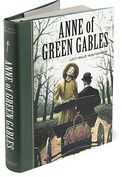 Add To List

uiAction=GetAllLists&page=List&pageType=list&ean=9781402714511&productCode=BK&maxCount=100&threshold=3


$9.95 List Price
$5.80 Online Price
(You Save 41%)
Add To List

uiAction=GetAllLists&page=List&pageType=list&ean=9781402714528&productCode=BK&maxCount=100&threshold=3


Add To List

uiAction=GetAllLists&page=List&pageType=list&ean=9781402712579&productCode=BK&maxCount=100&threshold=3


Add To List

uiAction=GetAllLists&page=List&pageType=list&ean=9781402713194&productCode=BK&maxCount=100&threshold=3


Add To List

uiAction=GetAllLists&page=List&pageType=list&ean=9781402725340&productCode=BK&maxCount=100&threshold=3


Add To List

uiAction=GetAllLists&page=List&pageType=list&ean=9781402713187&productCode=BK&maxCount=100&threshold=3


Add To List

uiAction=GetAllLists&page=List&pageType=list&ean=9781402712166&productCode=BK&maxCount=100&threshold=3


Add To List

uiAction=GetAllLists&page=List&pageType=list&ean=9781402725333&productCode=BK&maxCount=100&threshold=3

Add To List

uiAction=GetAllLists&page=List&pageType=list&ean=9781402712364&productCode=BK&maxCount=100&threshold=3


Add To List

uiAction=GetAllLists&page=List&pageType=list&ean=9781402736896&productCode=BK&maxCount=100&threshold=3


$6.95 List Price
$4.98 Online Price
(You Save 28%)
Add To List

uiAction=GetAllLists&page=List&pageType=list&ean=9781402712173&productCode=BK&maxCount=100&threshold=3

Add To List

uiAction=GetAllLists&page=List&pageType=list&ean=9781402766442&productCode=BK&maxCount=100&threshold=3


$6.95 List Price
$5.98 Online Price
(You Save 13%)
Add To List

uiAction=GetAllLists&page=List&pageType=list&ean=9781402736940&productCode=BK&maxCount=100&threshold=3


Add To List

uiAction=GetAllLists&page=List&pageType=list&ean=9781402726620&productCode=BK&maxCount=100&threshold=3