Autism Awareness Month
Shine a Light on Autism
Autism affects nearly 1.5 million Americans. Join Barnes & Noble and Autism Speaks to raise awareness!
Autism Speaks, the world's largest autism science and advocacy group, helped select these books for families and individuals impacted by autism.
Light It Up Blue for Autism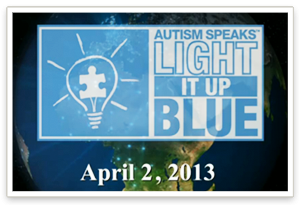 April 2 is World Autism Awareness Day. Watch the video to see how people around the world are illuminating this global health concern. Support their campaign. For more information, go to
www.lightitupblue.org
.

NOOK App
NOOK is a trusted resource for families and individuals with autism. Browse our selection of apps designed to foster communication and manage autism-spectrum behaviors, including iPrompts by HandHold Adaptive.
More Useful Apps...
NOOK App