Back to School: Pre-K - Grade 3

It's Elementary!
Keep kids engaged and make reading fun. Send them back to school with our collection of workbooks, kids' books, and supplies for everyday needs.
Get ahead of the class with fun and functional essentials for everyday activities. From writing & drawing to travel & organization, find journals, sketchbooks, bookmarks, and more, made exclusively for Barnes & Noble.

BN.com price $4.95

BN.com price $6.95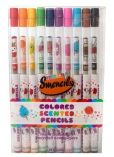 BN.com price $13.95