.
Deals of the Day
The Best Deals for Savings on Books, DVDs, Magazines, and More.

Paperback
Krystina Castella has developed a huge fan base with her Crazy About series. Now she's devised the ultimate crowd-pleasing collection of pies and tarts, from sweet treats filled with fruit, cream, custard, and meringue to savory delicacies like quiche -- more than 150 winning recipes in all. Pick up Crazy About Pies today, and save 50%.
Save 50% Today
$9.97
| | |
| --- | --- |
| List Price | $19.95 |
| You Save | $9.98 |

Paperback
Never Been Stitched is the ultimate collection of no- and low-sew projects. Thanks to fusible webbing, fabric glue, grommets, and other fun materials and techniques, crafters barely need a needle. Forty-five fast and simple projects range from a folded market bag to a cute kid's apron to a plush pillow. A short basics section plus templates help even beginners create quick and stylish garments, home décor, and other accessories.
More Book Deals
Save 45% Today
$9.87
| | |
| --- | --- |
| List Price | $17.95 |
| You Save | $8.08 |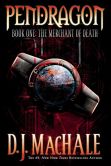 The Merchant of Death (Pendragon Series #1)
NOOK Book (eBook)
Homework, walking the dog, saving the world-all pretty normal for a fourteen year old…right? When Bobby Pendragon finds out he has the ability to time travel from his uncle, he's soon whisked off to begin saving the world in this first book of this addictive series from betselling author D.J. MacHale.
Save 80% Today
$1.99
| | |
| --- | --- |
| List Price | $9.99 |
| You Save | $8.00 |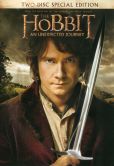 The Hobbit: An Unexpected Journey
DVD
He's Bilbo. He's Watson. He's Martin Freeman. And he's among the many reasons this first film in Peter Jackson's trilogy based on The Hobbit is such a delightful film to own. Save 46% today.
More Movie & TV Deals
Save 46% Today
$10.77
| | |
| --- | --- |
| List Price | $19.99 |
| You Save | $9.22 |
Monster DNA On-Ear Headphones -Black
With DNA headphones, you don't have to choose between deep base or crystal details. They're tuned for a live music experience making it feel like you're actually there. Pick up these Monster DNA on-ear headphones today, and save $60.
More Electronics Deals

NOOK App
Construct a bridge using different materials, and then put it to the test using cars and trucks, and unlock the next brain-teasing level. This fun physics puzzle and simulation game is recommended for ages 4+. Get it today and save 50%!
Save 50% Today
$0.99
| | |
| --- | --- |
| List Price | $1.99 |
| You Save | $1.00 |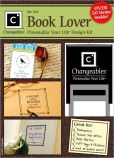 Three Designing Women Book Lover Design Kit
The Book Lover Design Kit from Three Designing Women is a box set that lets you create your own stamp designs. Use the mix-and-match book-themed stamp designs and self-inking stamper to personalize your books, bookmarks, journals and more. Save 40% on this great gift.
More Home & Gift Deals
Redbook - One Year Subscription
Print Magazine Subscription
Save a bundle off newsstand prices when you subscribe! Check out our selection of favorites, each under $10 for year's worth of issues.
More Magazine Deals
Save 83% Today
$8.00
| | |
| --- | --- |
| List Price | $47.88 |
| You Save | $39.88 |