.
Deals of the Day
The Best Deals for Savings on Books, DVDs, Magazines, and More.
Hardcover
Diagnosed with severe autism as a toddler, Seth Chwast seemed trapped in his own insular universe. Then, at age 20, he took a painting class, and everything changed, as he discovered his innate ability to create amazing artworks that reflect his own unique perspective. His mother shares his remarkable story in An Unexpected Life, yours today at 50% off.
Save 50% Today
$13.97
| | |
| --- | --- |
| List Price | $27.95 |
| You Save | $13.98 |

Hardcover
Hollywood hairstylist Ken Paves shows how to make the most of "what you've got, on your own terms." Filled with helpful hints and time-saving tricks, the book also showcases Paves's attitude of respect and admiration for women.
More Book Deals
Save 45% Today
$13.72
| | |
| --- | --- |
| List Price | $24.95 |
| You Save | $11.23 |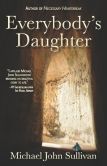 NOOK Book (eBook)
Thanks to a mysterious tunnel in an old church, Michael Stewart takes a trip back to a time when the Romans ruled. When his teenage daughter Elizabeth follows him, she becomes trapped in that time, not knowing her father has returned to the present-where he's now being investigated for her unexplained disappearance in the present day in this journey like no other from Michael John Sullivan.
Save 70% Today
$2.99
| | |
| --- | --- |
| List Price | $9.99 |
| You Save | $7.00 |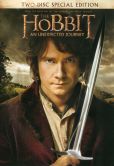 The Hobbit: An Unexpected Journey
DVD
He's Bilbo. He's Watson. He's Martin Freeman. And he's among the many reasons this first film in Peter Jackson's trilogy based on The Hobbit is such a delightful film to own. Save 46% today.
More Movie & TV Deals
Save 10% Today
$17.96
| | |
| --- | --- |
| List Price | $19.99 |
| You Save | $2.03 |
Monster DNA On-Ear Headphones -Black
With DNA headphones, you don't have to choose between deep base or crystal details. They're tuned for a live music experience making it feel like you're actually there. Pick up these Monster DNA on-ear headphones today, and save $60.
More Electronics Deals

Hidden Objects Business Lady & 7 Mini Games
NOOK App
Follow this busy business lady as she goes through her work day -- and dig deep into locations like lunchrooms and cars stuck in traffic to find the objects that fill her life. Recommended for ages 4+, this immersive hidden objects game features 20 hand-drawn scenes with up to 100 hidden objects per location. It's yours now at 50% off.
Save 50% Today
$0.99
| | |
| --- | --- |
| List Price | $1.99 |
| You Save | $1.00 |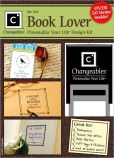 Three Designing Women Book Lover Design Kit
The Book Lover Design Kit from Three Designing Women is a box set that lets you create your own stamp designs. Use the mix-and-match book-themed stamp designs and self-inking stamper to personalize your books, bookmarks, journals and more. Save 40% on this great gift.
More Home & Gift Deals
Redbook - One Year Subscription
Print Magazine Subscription
Save a bundle off newsstand prices when you subscribe! Check out our selection of favorites, each under $10 for year's worth of issues.
More Magazine Deals
Save 83% Today
$8.00
| | |
| --- | --- |
| List Price | $47.88 |
| You Save | $39.88 |