Awards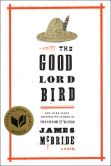 Hardcover
The National Book Awards are the nation's preeminent literary prizes, honoring outstanding Fiction, Young People's Literature, Poetry, and Nonfiction. This year's winners include James McBride for fiction and George Packer for nonfiction.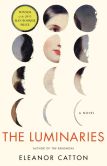 Eleanor Catton, 28, is the winner of this year's Man Booker Prize for her novel The Luminaries, an intricately woven murder mystery set in the New Zealand goldfields in the middle of the 19th century. This prestigious award is given for a novel written in English by a citizen of the Commonwealth of Nations, Ireland, or Zimbabwe.
The 2013 Nobel Prize in Literature has been awarded to Canadian master of the short story, Alice Munro (b.1931). In the words of the Academy, "She has taken an art form, the short story ... and she has cultivated it almost to perfection." Munro is the 13th woman to win the Nobel Prize for literature.
2013 Pen Literary Award Winners
See All