Kids' Books: Ages 9-12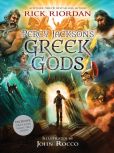 Hardcover
From bestselling author Rick Riordan comes a richly illustrated modern-day retelling of the origin stories of the Greek gods - as narrated by Percy Jackson. This exclusive edition includes a full-color Greek Gods Family Tree.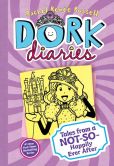 Hardcover
After a bump on the head in gym class, Nikki Maxwell has a dream in which she, her BFFs Chloe and Zoey, her crush Brandon, and mean girl Mackenzie all end up playing the roles of classic fairy tale characters. Of course, the stories don't go quite as expected—because they each have a special Dork Diaries twist!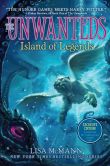 Hardcover
In the land of Artimé, Alex is adjusting to his role as mage, while in Quill, Aaron must confront serious challenges to his leadership, including an unexpected secret alliance. This
B&N Exclusive Edition
features excerpts from Mr. Today's private journal!
Also available:
Exclusive Signed Edition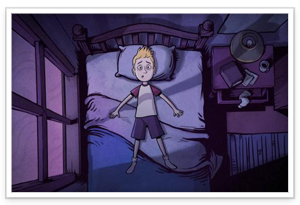 Watch the Trailer
Jason Segel, multitalented actor, writer, and musician, teams up with bestselling author Kirsten Miller for the hilariously frightening novel
Nightmares!
, the first book in a trilogy about a boy named Charlie and a group of kids who must face their fears to save their town.
Nightmares!
is
on sale now
.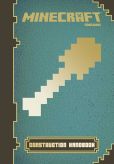 Hardcover
This official guide will give you tips for constructing in Minecraft. You can make theme parks with waterslide rides, or entire pirate coves. The experts talk you through constructs which range from awe-inspiring cathedrals to wacky inventions with step-by-step instructions to fuel your own creative genius.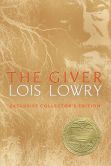 Hardcover
This edition of Lois Lowry's classic dystopian novel features a Q&A with the author, her reflection on the creation of
The Giver Quartet
, and a striking gold-foil jacket. The film adaptation of the book comes to DVD and Blu-ray this fall.
See More in the Giver Quartet

Paperback

Mass Market Paperback

Hardcover
By Chris Colfer
Through the mysterious powers of a book of stories, twins Alex and Conner are swept up in an adventure that combines our modern day world with the realm of classic fairytales. The third book in the series,
A Grimm Warning
, is
on sale now
!
Top Fantasy & Adventure Picks for Young Readers
As the Devourers attempt to destroy humankind, the future of the planet rests on the slender shoulders of four 11-year-olds who can channel the wolf, leopard, panda, and falcon that can save the world.
Favorite Series and Authors