2012 Discover Awards

Winner, Nonfiction

Cheryl Strayed's unwavering honesty and compassionate, wry voice continue to resonate with readers everywhere. It's no wonder that the 2012 Nonfiction judges gave first place to Wild, a compelling meditation on grief and an irresistible coming-of-age memoir. Discover Strayed's recommendations here.

Second Place, Nonfiction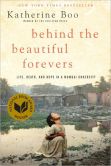 We might actually have run out of superlatives to describe Katherine Boo's landmark work of narrative nonfiction; her meticulously reported and deeply compassionate account of Mumbai's Annawadi slum -- and its unforgettable characters -- is indelible literature. Discover Boo's recommendations here.

Third Place, Nonfiction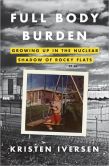 In poised, fast-paced prose, Kristen Iversen's hybrid of investigative journalism and potent memoir cuts through a thick web of personal and political secrets to reveal a haunting story of growing up in the American West under the shadow of the Cold War. Discover Iversen's recommendations here.

Winner, Fiction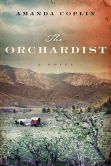 The fiction judges were captivated by Amanda Coplin's sublime debut. Set in the Pacific Northwest during the early twentieth century, The Orchardist is the story of a stoic, reclusive man whose life is inexorably changed when two young girls seek shelter on his land. Discover Coplin's recommendations here.

Second Place, Fiction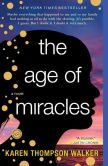 This astonishing debut opens as the earth's rotation is slowing, throwing everyone and everything off-kilter. Playing off this unique premise (and its melancholy atmosphere) is a terrific adolescent narrator whose voice is both immediately familiar and unforgettable. Discover Walker's recommendations here.

Third Place, Fiction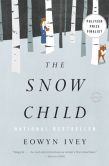 Locked in what seems to be a crumbling marriage, two homesteaders find new hope when they discover a mysterious child in 1920s Alaska. With memorable characters and lush descriptions of the sweeping terrain, this acclaimed debut is a love letter to resilient, independent spirits. Discover Ivey's recommendations here.