Dr. Seuss

Cat in the Hat, Horton, the Grinch & More
Welcome to Dr. Seuss Central, the place for classic books, beloved characters, and more Seuss-ical fun!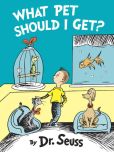 Hardcover
This never-before-seen picture book featuring original text and illustrations by Dr. Seuss uses the childhood experience of choosing a pet to illuminate a life lesson: it can be hard to make up your mind, but sometimes you just have to do it!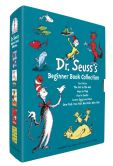 Hardcover
Dr. Seuss's Beginner Books help children master reading skills with jubilant wordplay and simple sentences.
Lessons About Dinos, Climate, and More
Teach kids about dinosaurs, the weather, and other fascinating subjects with Dr. Seuss Learning Library books, featuring the witty Cat in the Hat.
Seussational Apps, Games, and More!