.

Read anytime, anywhere on your smartphone or tablet.
Limited time offer! Get 4 FREE magazines & a sneak peek at 4 upcoming books with the NOOK Reading App. Visit
NOOKapp.com
from your mobile device to
get started
.
Offer valid for new digital customers only.

A new way to watch your favorite movies and TV shows on your NOOK, tablet, smartphone, or computer.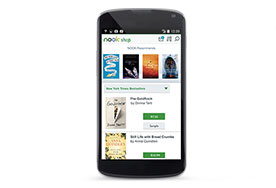 Start reading without an account, save more on magazines & get notifications about great deals.