The Best Reading and Shopping Experience on Windows 8 PCs and Tablets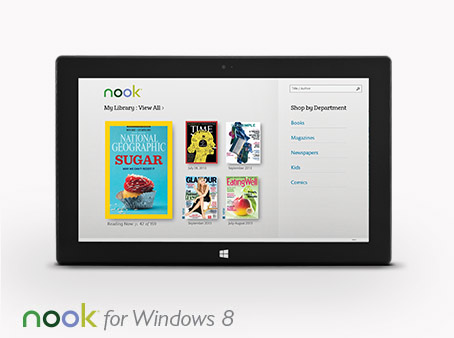 Enjoy the Largest Selection of Digital Books, Magazines, Newspapers and Comics on Windows Store
Choose from over 3 million books-including 1 million free titles- as well as magazines, newspapers & comics. Download in seconds, without ever leaving the app.
Sample NOOK Books free and try any Newsstand title FREE for 14 days!
Sign in using your Microsoft account - dramatically simplifying your reading and shopping experience.
Click here to view a video about NOOK for Windows 8.
Recent Updates
Version:
1.8
Updated:
January 14, 2014
Required System:
Windows 8.1
What's New:
Bug fixes
Stacking of magazines & newspapers
What's New:
Bug fixes
Stacking of magazines & newspapers
International support
Import files
Better navigation
New Live Tile sizes
Resizable windows
Portrait mode
Search in Library and Shop from anywhere in the app
Usability enhancements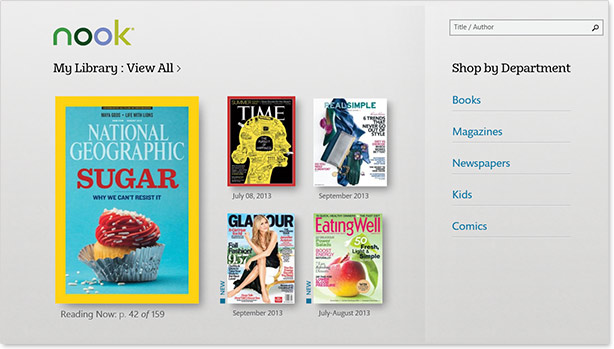 Your latest reads appear on your home screen, along with new deliveries from the newsstand.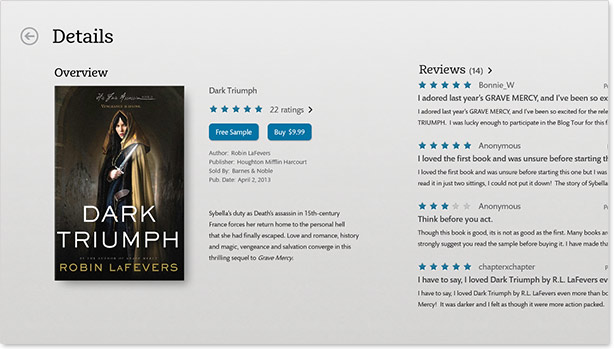 Preview titles before you buy with a synopsis and customer reviews.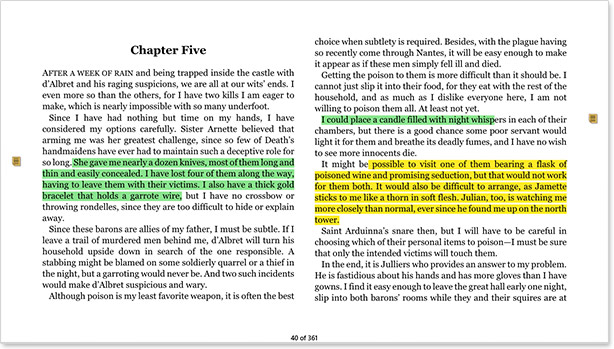 Take notes and highlight passages you want to remember.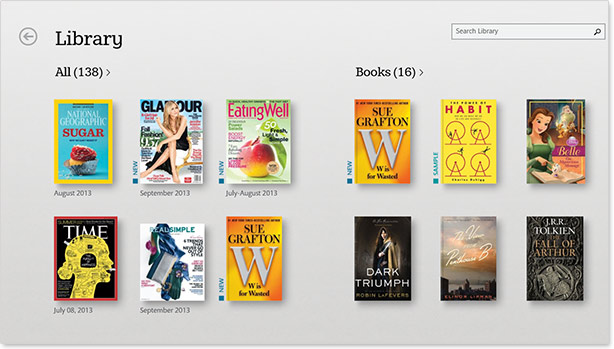 You can find all of your purchases in your Library.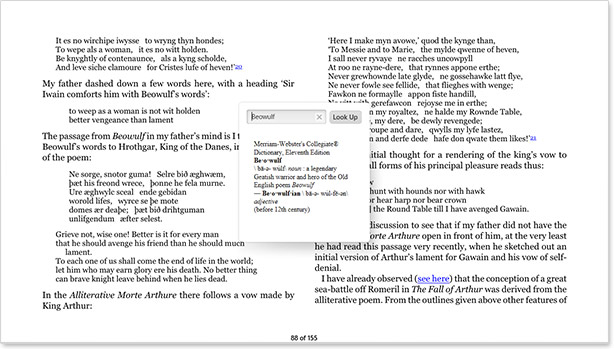 Tap on a word and select "Lookup" to use the built-in dictionary.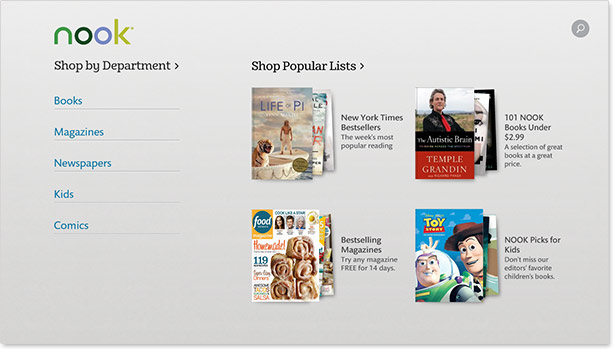 Shop by department to find your next read by content type.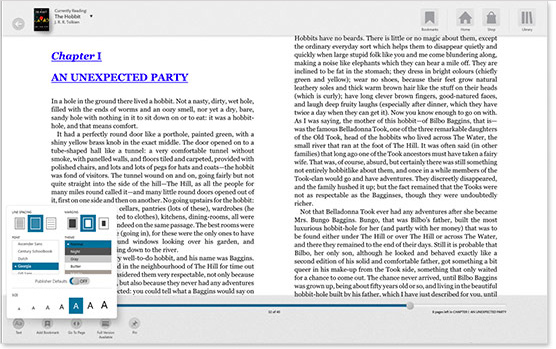 Customize your reading with adjustable font styles and text sizes.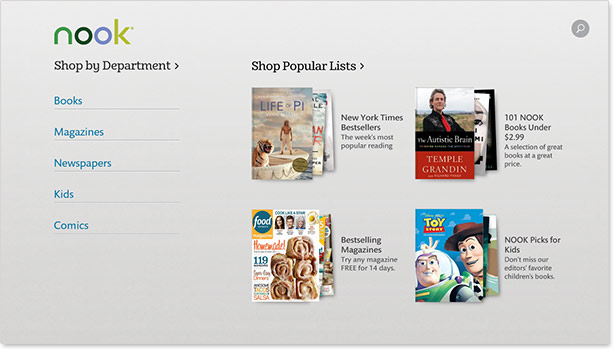 Shop by content type or use our popular lists for recommendations.